There's a good chance that your company has already spent time and money automating manual business processes. But that is not enough to deliver the best customer experiences, the greatest cost savings, the greatest efficiency, or long-term growth.
What is intelligent automation?
Intelligent automation integrates robotic process automation (RPA), artificial intelligence (AI), analytics, and data to create an end-to-end process that can autonomously learn and adapt. According to Deloitte's most recent automation survey, organizations that have moved beyond the pilot phase of intelligent automation have reduced costs by an average of 32%.
Two-thirds of businesses have implemented task-based automation, which is the relatively straightforward automation of a single business process. For example, the creation of a service ticket, the automatic approval of credit, and the sending of email promotions.
According to Matt McLarty, global field CTO and vice president of the digital transformation office at Mulesoft, the task-based automations used by many companies today are not sufficiently reusable, scalable, or sustainable to deliver the value that is so crucial right now. This is because they lack the context and sophistication necessary for businesses to truly transform their operations and better serve their customers.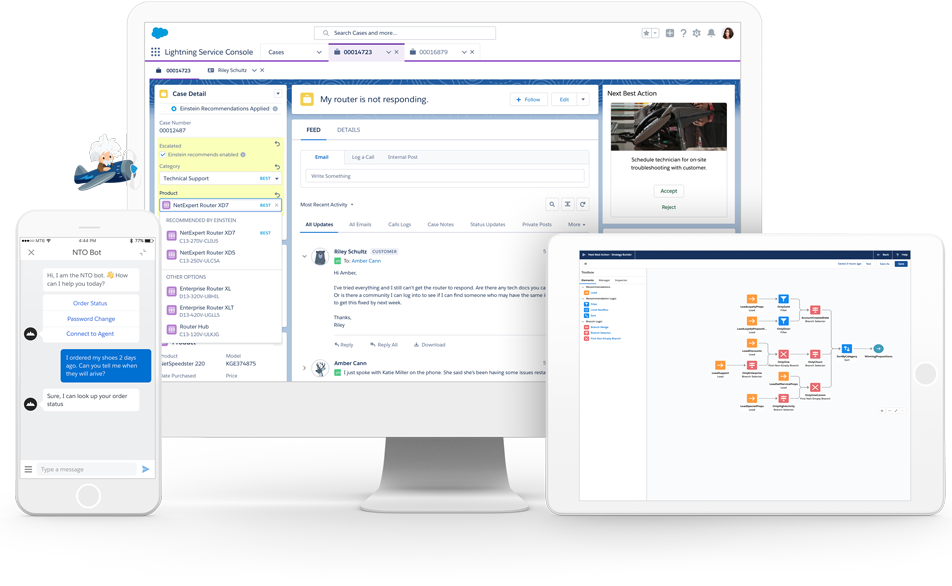 Intelligent automation provides context
Intelligent automation provides context for your data, allowing for a greater comprehension of what is occurring. Context, which extracts meaning from images, text, and speech, recognizes patterns and is capable of making recommendations, predictions, and decisions.
Real-time connected data is essential to contextual automation, whether it involves automating internal business processes or automating interactions with partners and customers.
This advanced automation is still in its infancy, but it is on the radar of many organizations. In a survey conducted by Deloitte, 46% of respondents indicated that they intend to implement AI within the next three years.
How to identify new opportunities for intelligent automation?
Once a business has implemented a number of automations, the dividends tend to plateau. According to Joe Surprenant, sales leader across Deloitte's AI and Data Ops practices, this is because the company cannot easily identify new processes to automate. These new opportunities require companies to mine their data and processes to discover them.
The technology that allows for this is known as process intelligence. It is the data collected to analyze the individual steps of a process or workflow, which can help an organization identify inefficiencies and increase productivity. Despite the fact that only about one-fifth of the businesses surveyed by Deloitte use process intelligence (PI) at present, the sector is expanding rapidly.
Another retail client utilized PI to determine the root cause of a disconnect between its supply chain's sales, payment, delivery, and return functions. Utilizing these insights, a consolidated customer journey app was developed to quickly identify and resolve issues across these functions. This resulted in a 23% decrease in order returns, a $46.1 million reduction in sales risk, and a 7% increase in net promoter score.
In three ways, process intelligence is beneficial:
It accelerates the discovery of automation use cases through digitization. In effect, it automates automation.
It provides additional evidence for an area that some business users believe is ripe for automation.
It saves businesses the time and money associated with hiring consultants to conduct interviews with process owners to identify automation opportunities.
What you should consider?
Implementing more complex, contextual automation requires more than just technology. Success necessitates a fundamental rethinking and reengineering of your processes, with a focus on the needs of your customers.
McLarty, who collaborates closely with clients on their digital transformations, recommended the following initial steps:
1. Consider the complete customer journey
Map the entire customer experience from beginning to end, including how each component is interconnected and what customers require at each stage. According to him, the majority of businesses automate only one piece of the puzzle — commerce, service, or marketing, for example.
Connected, real-time data is a game-changer for contextual automation. Customer data platforms of the next generation integrate data from every customer interaction, from any system, channel, or data stream, into a unified customer profile. This 360-degree perspective allows you to see your customers in their entirety. It enables you to see, for instance, how a service interaction with a customer affects a marketing promotion for that customer.
2. Consider the technology that supports an outstanding solution.
Can your technology be replicated and scaled? You should seek out tools that can identify various processes in your organization that can be automated. These tools extract the process's metadata and convert it into an automated workflow.
MuleSoft is the technology that allows data from any system or channel to be connected.