Every year Salesforce organizes an event called Dreamforce, where partners and anyone interested in Salesforce meet. This five-day event aims to bring partners from all over the world together under one roof at San Francisco. Participation in this event is not suitable for every company and is a high cost organization, so Salesforce organizes regional events called Basecamp to meet all Salesforce partners, customers and anyone interested in Salesforce locally.
Salesforce Basecamp is the annual innovation, training and technology event organized by Salesforce, the world's leading corporate cloud computing company, in many cities across different continents. It answers the question" What is Salesforce" for every participant.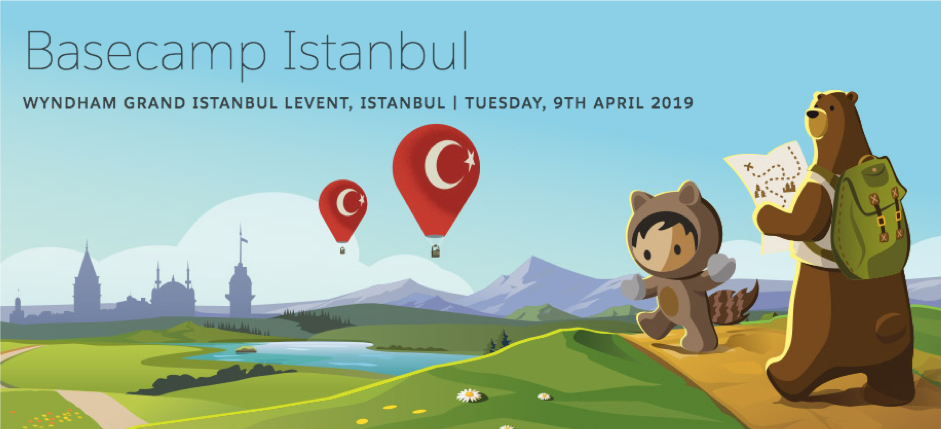 Basecamp Istanbul was held on April 9, 2019 at Wyndham Grand Istanbul. As always, the Salesforce Turkey Partner Rapitek, have taken place in this organization and continued its mission of being a pioneer. The event, where network meetings between Salesforce community professionals and colleagues took place, began with the speeches of business leaders. The presentations took place in the field of Customer Success Expo simultaneously with different sessions and hosted the opinions of experts from different sectors. Main topics such as sales, marketing and service solutions are as follows.
Sales: How to Convert Leads to Cash?

Customer Service: How to Provide Customized Service?

Marketing: What are the Global Marketing Trends?

SME: Growth Guide
Click here to see the Basecamp Istanbul event plan of 2019.
The Basecamp also organized in Izmir on October 11, 2018, it was the second city Salesforce events held in Turkey.
Salesforce Turkey Upcoming Events Calendar
The 2020 Basecamp event is expected to take place on April or May. The event date will be announced a few months before the event, as it was in 2019. If you want to join these events or want to be informed about the news about Salesforce by Salesforce Turkey Partner Rapitek, you can click on subscribe button below.