1999 – Telegraph Hill
Believe it or not, Salesforce started life in March 1999 contained out of a one-bedroom apartment next to Marc Benioff's house, atop Telegraph Hill, San Francisco. The three men that started working in this tiny office along with Parker Harris, Frank Dominguez and Dave Moellenhoff. They were also accompanied by posters of the Dalai Lama, Albert Einstein and two Dogs.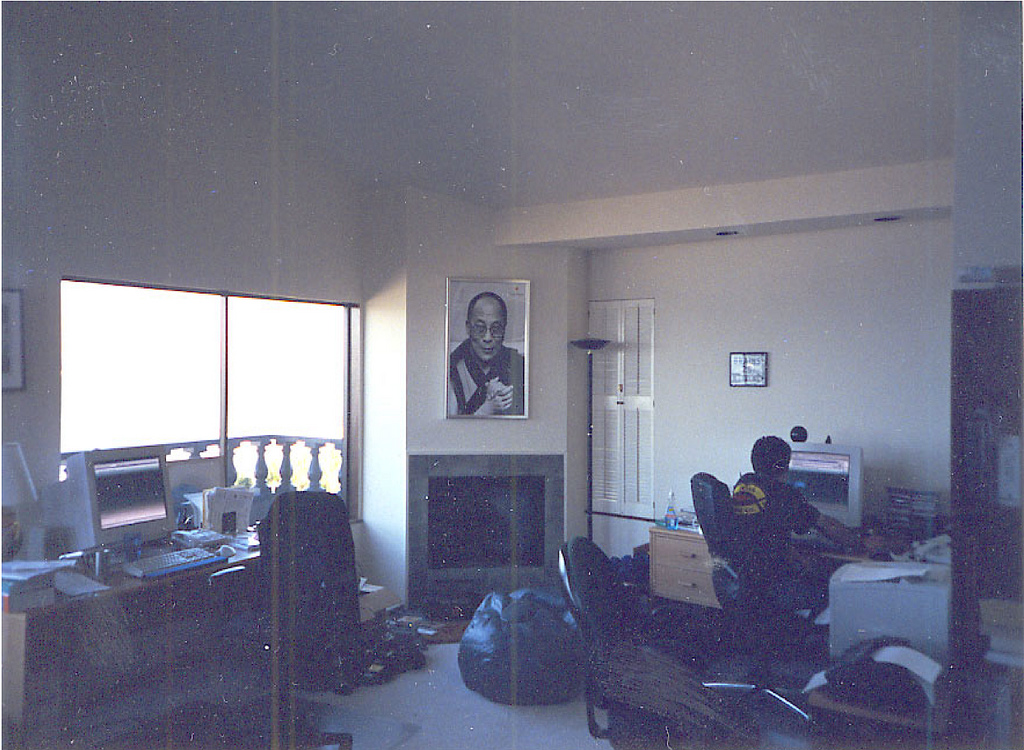 The goal of these pioneers? To create business software applications in a completely new way, to deliver software through a model known as Software-as-a-Service. This completely eliminated the need for multimillion dollar up-front costs, implementations that could take years and for the ongoing complexities of maintenance and constant upgrades. They had the first prototype working within a month of development, it was basic, barebones and was modelled to a similar look of Amazon.com with tabs across the top. Amazon was something that gave Marc the inspiration to think, why can't business applications be delivered through a website that was as easy to use as Amazon.com?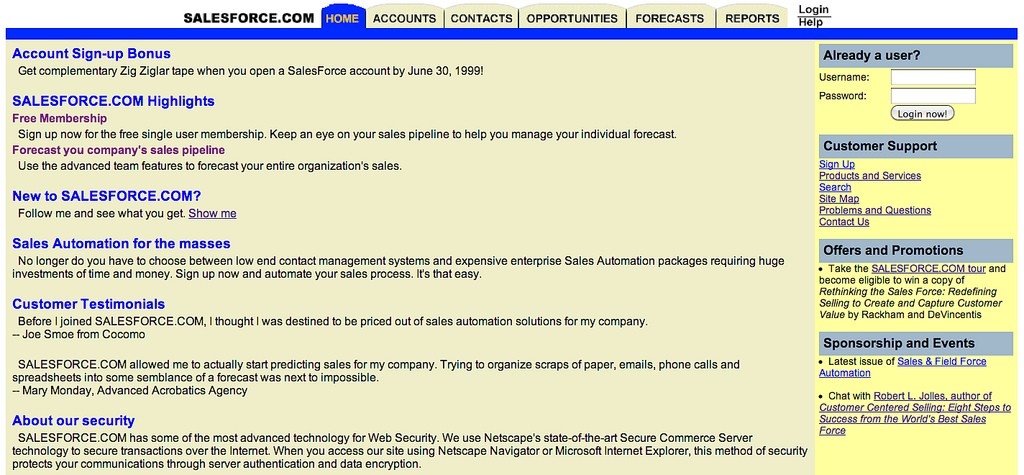 Fast forward to July 1999 when Marc went full time at Salesforce.com, his first task was to find an office that was as scalable as his software. Marc landed on an office at the Rincon Center, it had eight thousand square feet, but with only 10 employees, Parker was concerned. By November 1999 there were desks in hallways, people working full time in conference rooms, and by November 2000, it was time for a move to One Market Street.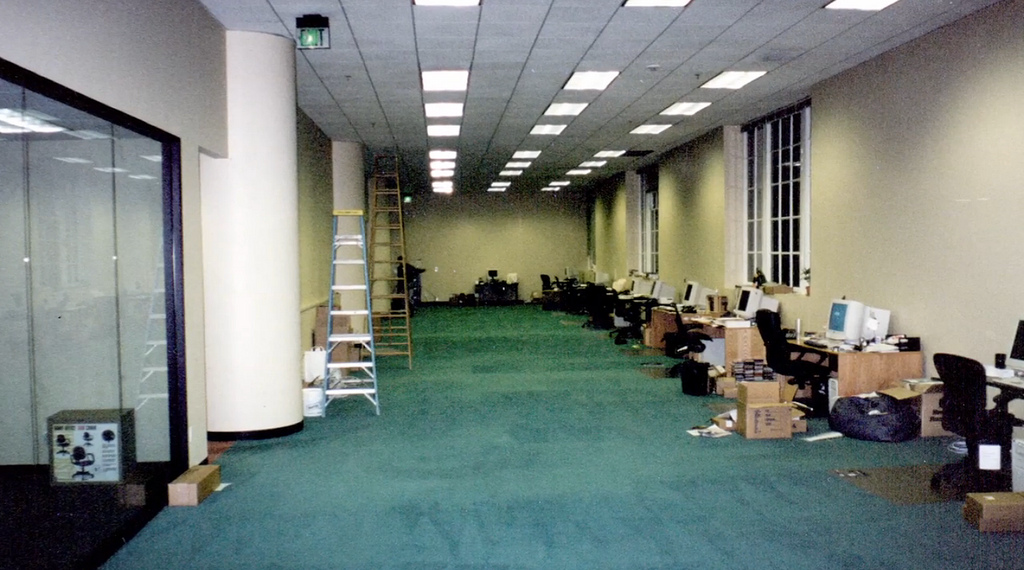 2000 – No Software
As the millennium came around, Salesforce were armed with a great product, a great team and a new office at One Market Street. It was time for the product launch. Salesforce stood for something very different, and compared to the behemoth of other industry giants, Salesforce were a tiny fish in a huge pond, they had to stand out. Salesforce launched at the Regency theater and had a surprise for all guests attending. They turned the lower level of the theater into a space that resembled Enterprise Software aka "Hell", there were screaming salespeople actors in cages and games such as wacka-mole where the moles were other software companies. Once they made their way through the dirt, they ascended to find Salesforce.com. Alongside this launch event was some very controversial negative brand advertising that has become synonymous with Salesforce, "No Software".

This was accompanied by a very strong advertising campaign that featured a fighter jet shooting down a biplane. The fighter jet represented Salesforce, technologically advanced, disruptive and revolutionizing anything that came before it. The biplane represented the software industry, obsolete and ill-suited for its task.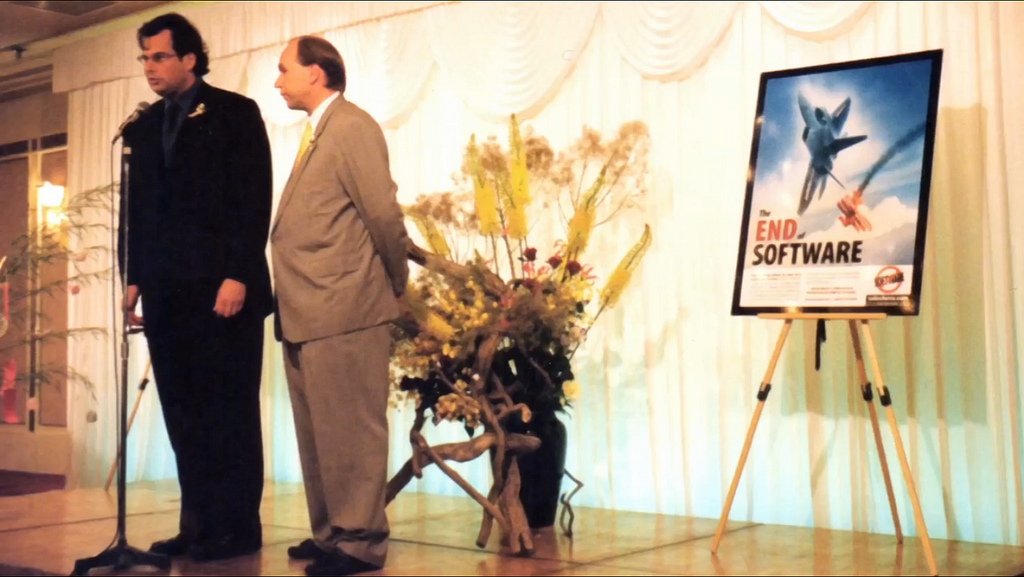 2003 – Dreamforce
2003 was the birth of one of the most iconic parts of the Salesforce ecosystem. Prior to this, Salesforce had held many events around the country called "City Tours", these usually lasted for a few hours and showcased the latest Salesforce features and roadmap, as well as allowed customers to network and talk about how to get more out of the product. This new event was called Dreamforce, and instead of lasting for a few hours, it was held over a few days. The first Dreamforce was held in downtown San Francisco at a hotel called Westin St. Francis and had just over 1000 registered attendees coming to the event with 52 presentations. Dreamforce was used to launch a product called Sforce 2.0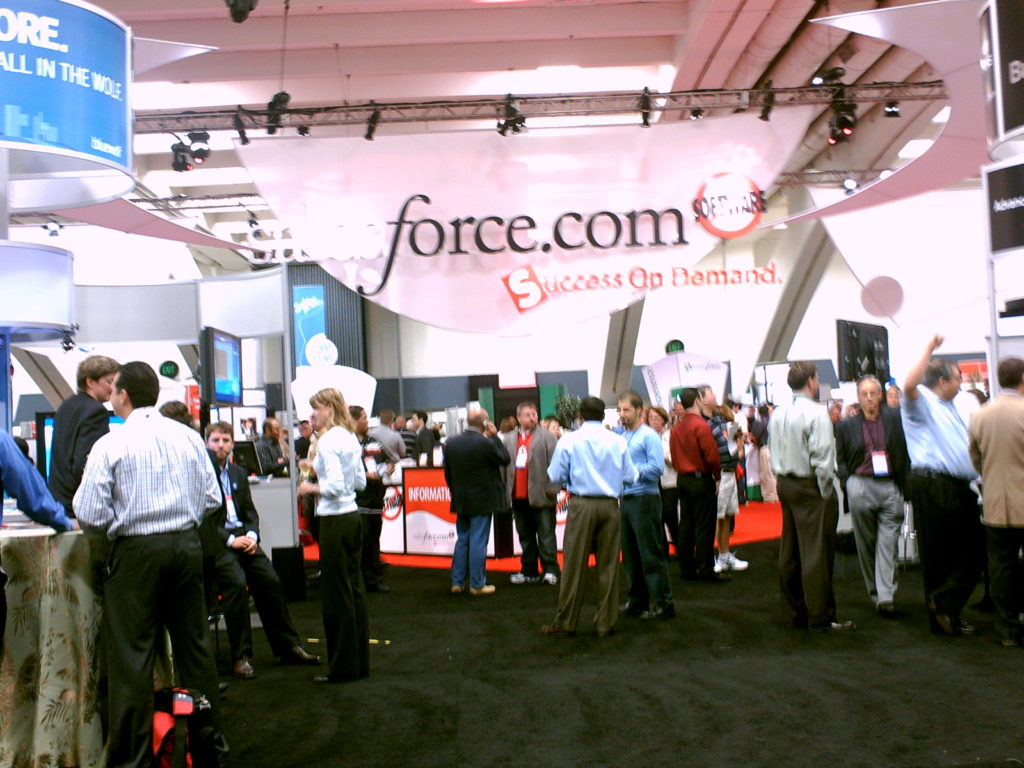 2004 – Ohana
You may have just only heard about the Salesforce Ohana, with a recent push to involve not just the employees of Salesforce, but the global community they have created. But the Salesforce Ohana has been around from the very beginning, with wearing Hawaiian shirts into work to instill the culture and a Hawaiian themed launch party for Salesforce.com going public in June 2004. Hawaii was also what inspired Marc to purchase that first office in the Rincon Centre.
"I like it immediately because there were dolphins decorating the building, and I viewed this as a positive sign because I had developed the idea for Salesforce.om while swimming with dolphins in Hawaii" – Marc Benioff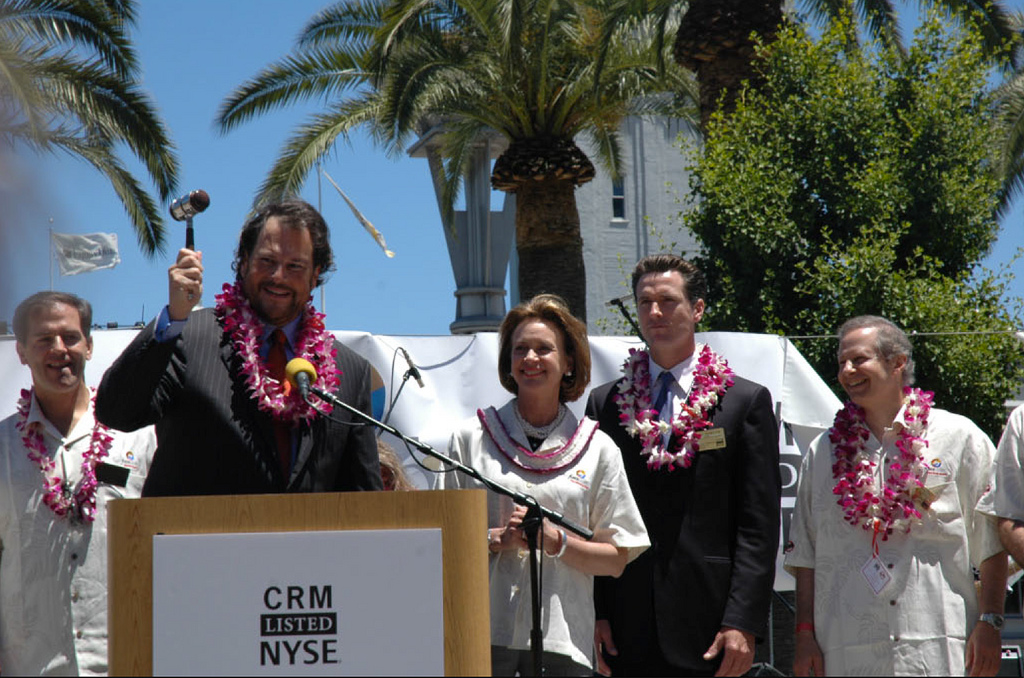 2005 – AppExchange
In 2005 Salesforce developed a service that would change business software forever, BusinessWeek called it "eBay for business software" and Forbes described it as the 'iTunes of business software", Salesforce called this service the AppExchange.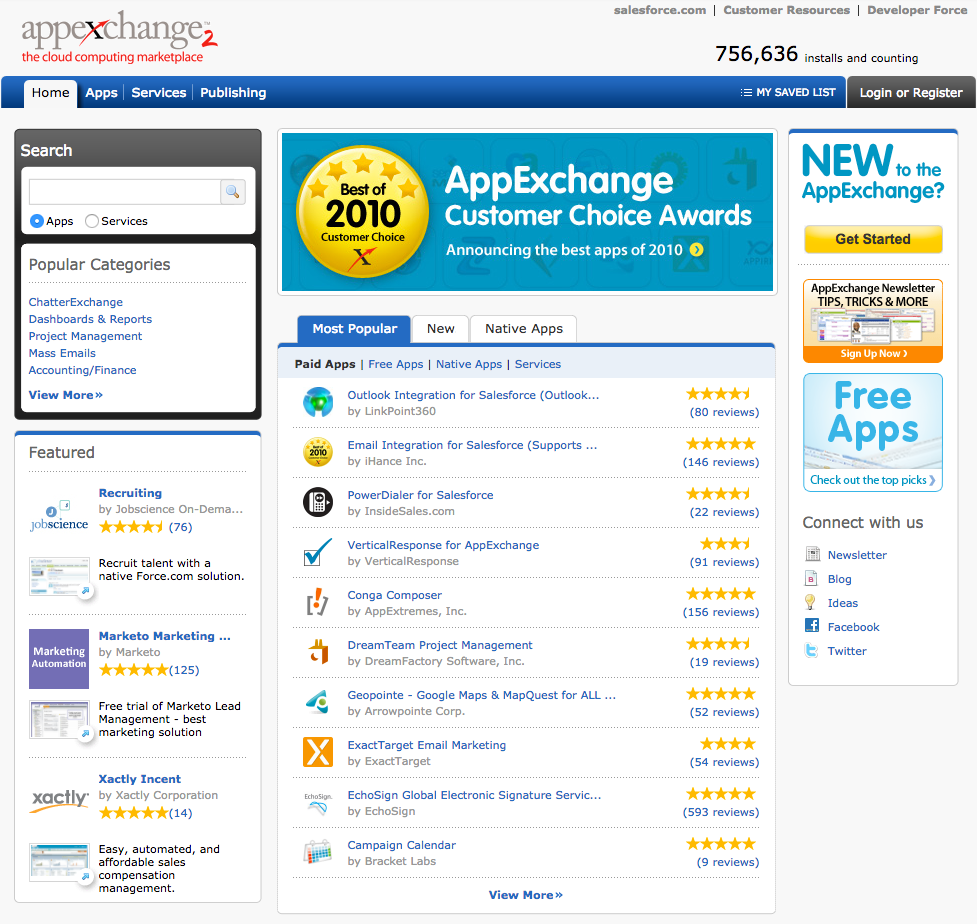 The AppExchange worked because communities work best with market dynamics. It offered partners a place where they could develop their own applications and open them up to all Salesforce customers. Salesforce viewed this as the best opportunity to further a company's vision and expand capabilities and services.
2006 – Apex, Visualforce & Beyond
At Dreamforce 2006, more than 5,000 members of the Salesforce community gathered to hear about the latest innovations at Salesforce.com. What they would release this year and the following years, would change the way that developers see Salesforce forever. Apex was Salesforce's On-Demand Programming Language which allows third parties, for the first time, to write and run code on Salesforce.com's multi-tenant, shared architecture. This empowers customers, partners and developers with the same language and platform that have allowed salesforce.com to build its industry-leading on-demand service. But Salesforce didn't stop there, Parker Harris developed a technology called Visualforce that allowed for users to create any user interface they wanted, they could build forms, buttons, links and embed anything they liked. This paved the way for the logical extension of the Salesforce SaaS platform, Platform-as-a-Service.
They called it Force.com and it was released at Dreamforce 2008. This opened up possibilities for customers to build their own custom applications on the Force.com platform. Not only allowing users to access the robust and scalable CRM solution that customers loved, but now allowing them to access absolutely anything! Straight away some of Salesforce's biggest customers such as Citigroup, Morgan Stanley, Thomson Reuters and Japan Post, all used Force.com to build custom application. The draw was that it was around four times faster than conventional programming methods to build applications.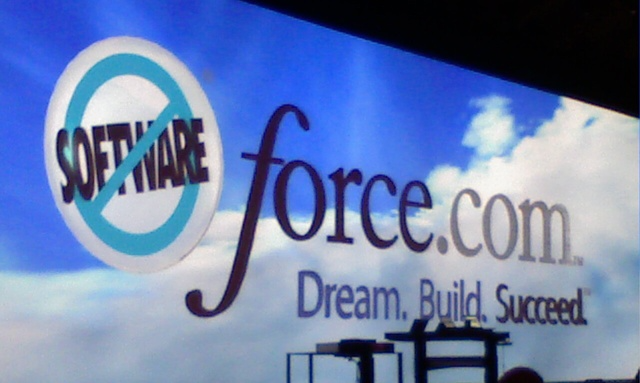 2012 – Marketing Cloud

With Sales, Service & PaaS already a part of the Salesforce suite of products, Salesforce turns to a new market. Prior to Dreamforce 2012 Salesforce had been very busy acquiring companies in a particular space. Radian 6 a social listening tool was acquired for $326M, Buddy Media which specializes in publishing and analyzing social media content for $745M and finally ExactTarget which contained a variety of media marketing tools, for a grand price of $2.5B. These three acquisitions stood at a total of nearly $3.6B and formed the basis for the Salesforce Marketing Cloud. This was presented at the Dreamforce 2012 keynote and was supported by a 92,000 strong audience along with MC Hammer.
2013 – Mobile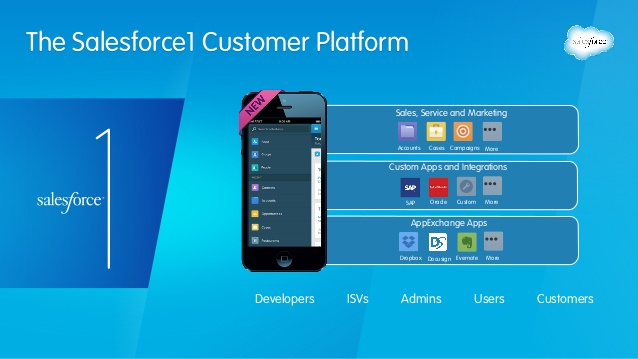 With over 55% of people on earth owning a smartphone in 2013, it was about time that Salesforce took a focus on mobile. Before 2013 Salesforce had a mobile application called Salesforce Mobile, that gave you access to a select amount of your information from your phone. Unfortunately, with the growing mobile age, this wasn't enough, people needed a better way to interact with all their data, apps and customers.
In 2013 Salesforce rolled out the Salesforce1 platform, with the goal to open up access to as much information that you can access on a computer. This not only let you access your favorite Salesforce Apps, but custom applications and integrations, as well as AppExchange Apps that you may have downloaded from the App store. Salesforce1 would later come into be the look and feel for the entire Salesforce platform called, Lightning.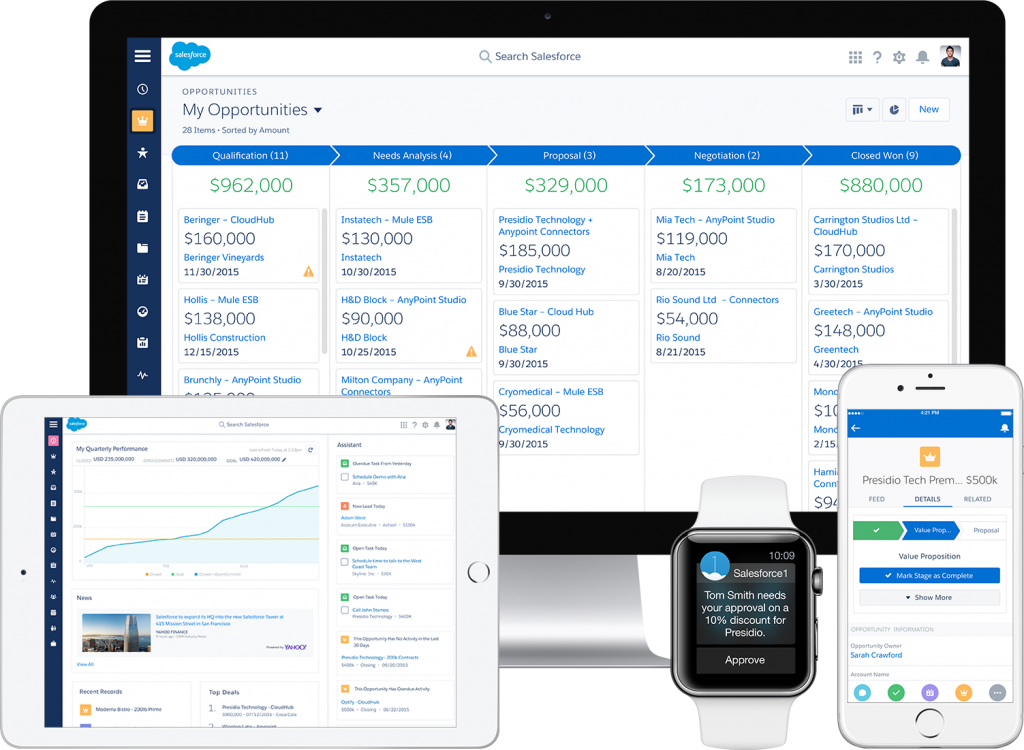 2015 – Lightning Strikes
Salesforce's look and feel has stayed relatively consistent for its 16 years in operation. It has kept its original Amazon style tabs along with a white/blue color scheme. This no presents quite a contrast with the bright, vibrant and responsive App that Salesforce released a couple of years ago. To keep customers happy and to push the componentized way of developing that Salesforce are promoting, Salesforce needed a new look. The Lightning experience new was slowly rolled out to the community over summer 2015 with an official launch at Dreamforce a couple of months later. The Lightning experience looked to change the way Salesforce.com looked through a browser forever. This would also unify the look and feel across Salesforce no matter what device you were using.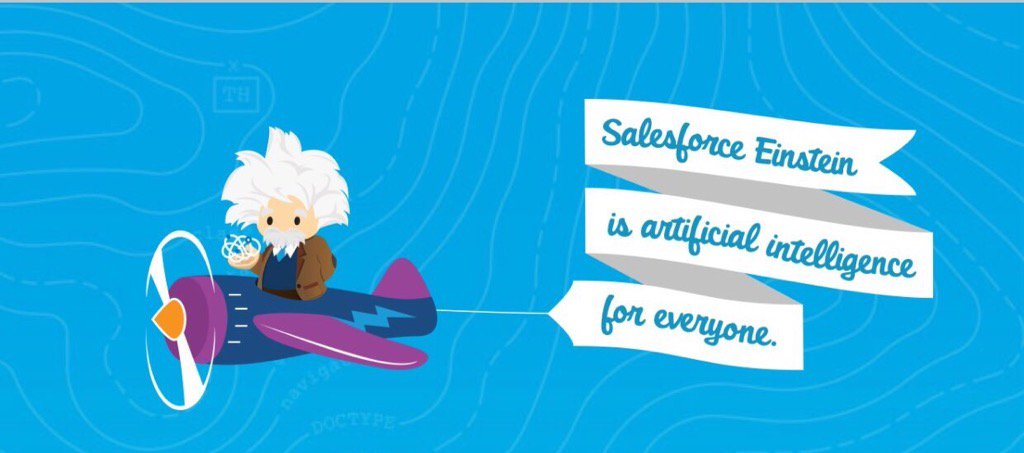 2016 – Artificial Intelligence
It would seem very apt that the latest big development in Salesforce's history just shouts disruptive advancement and we also know that; the future is here.
At this years Dreamforce, Salesforce announced their newest product, Einstein. Einstein has been developed across every Salesforce product and allows all Salesforce customers to access the latest insights about their platform and customers. It delivers advanced AI capabilities to sales, service and marketing. It even allows developers to build Apps using the Einstein engine behind it! To check out a few of the features that this enables Salesforce products to do out of the box, check out this infographic. Einstein was presented in front of a 170,000 crowd that descended upon San Fran for the 4-day conference, 15 million more viewers watched through Salesforce Live. This is just incredible compared to the first Dreamforce where just over 1,000 attendees could fit inside a single hotel in downtown San Francisco.
The Future
Over the past year Salesforce have been on a buying spree, in 2016 alone they have acquired over 10 companies. These have quite a big focus towards AI and predictive analysis that has presumably been put into the engineering behind Einstein. But there are still a few Salesforce products that are yet to be fully integrated, a couple of these include Quip and HeyWire.
Salesforce.com's own successes are very impressive, but their impact on the community and world they are trying to create is even more so. Through their 1/1/1 model have donated millions of dollars, thousands of hours of volunteer work and millions of dollars worth of their own product to charities around the globe. They have also inspired and created an ecosystem that is nearing $400B in GDP.