Introduction
In today's conditions, customer relations, that will result in customer loyalty, have become the most important competitive tool of companies. Technological developments and the rapid imitation of all innovations have made it difficult to go to consumers with a unique proposition. An important change in today's commercial life is the conditions of competition. Competition has never tired manufacturers and marketers this much in any previous period. For companies that have to sell more and compete fiercely every day, it is a serious necessity to gain customers and not lose what they have gained.
Changing customer structure in a globalizing world has made it necessary for businesses to seriously restructure and reconsider their strategies for their customers. In this context, the basic approach to be applied to customers is customer relationship management, which places the customer at the focal point of the business and aims to go beyond customer satisfaction and provide value to the customer. Maintaining and increasing the loyalty of your existing customers to your company's products is one of the reasons for CRM's existence.
What is CRM?
Before discussing what the concept of CRM, that is, customer relationship management, is, it can be clarified why it emerged. The reasons for the emergence of CRM are defined as follows;
Mass marketing is an increasingly expensive way to acquire customers

Customer share becomes important, not market share

The importance of customer satisfaction and customer loyalty concepts

Understanding the value of an existing customer and needing efforts to retain that customer

With the importance of one-to-one marketing, the necessity of strategies to treat each customer according to their specific needs

Intense competitive environment Developments in communication technologies (web, e-mail,...) and database management systems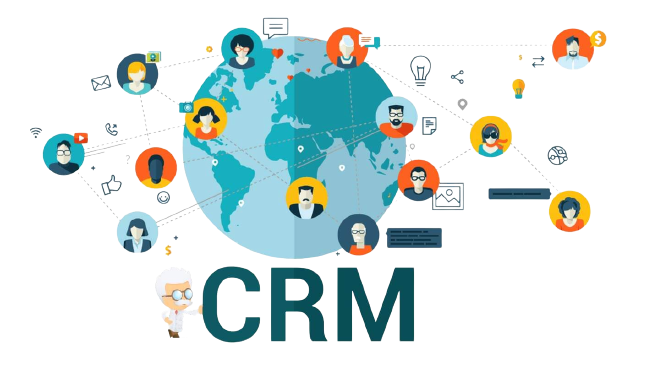 The competitive environment has led today's institutions to customer-oriented practices in order to differentiate. All institutions need to create competitive forces and express themselves based on this power. Some businesses are trying to create competitiveness and differentiate from their competitors by offering more benefits, some by following innovations before everyone else, and some with their customer focus. Strategies to be developed to differentiate; It can be based on product leadership, service leadership, brand leadership or customer relations. Positioning strategies that care about customer relations among today's marketing strategies have replaced other strategic approaches.
There are different approaches to explain the concept of CRM. These approaches are about exploiting or transferring information about the customer. With the development of the CRM concept, new approaches have emerged based on the goals and complex character of the concept. Definitions related to the concept of CRM, which have been talked about a lot, are summarized below.
CRM is the process of perceiving the customer better in all areas of contact with the customer and better guiding the company within the framework of its expectations.
CRM includes the overall methodology and products used to manage customer relationships.
CRM is the integration and improvement of customer touch points.
CRM is a management philosophy that places the customer at the design point (center) and establishes a close relationship with the customer.
CRM is a processing strategy / culture developed to make sales, marketing and service processes more effective.
CRM is the science of increasing customer loyalty and ultimately customer value by using customer information.
CRM is the design of business and information flows primarily based on customer needs and secondarily on company needs.
CRM is knowing the customer, understanding customer needs, and developing appropriate services and products.
CRM is not only a front office (marketing, sales, and customer service) and back office (accounting, production and logistics) application, but also a customer-centered relationship management philosophy that ensures coordination and cooperation with all other units, customers and other business partners.
What is The History of CRM?
Firms considered making a profit as the primary condition to ensure their sustainability. The classic method of companies was to maximize the number of transactions by selling to many people. Customer behavior, characteristics, and purchase history were ignored. This method was seen as quite inadequate and inefficient.
The customer management process, which started with Rolodesk in the 1950s, has become the most up-to-date customer management system today, with the software being used in marketing in the 1980s and Sales Force automation in 1993. In the mid-90s, other names such as Enterprise Customer Management (ECM), Customer Information System (CIS), Personal Information Manager (PIM) were lost to history and Customer Relationship Management (CRM) became a perennial term. Siebel Systems company has turned to CRM by extending its software to marketing and customer service applications. In the late 1990's Siebel Systems became the dominant CRM vendor in the market.
For detailed information about the history of CRM, you can check out our History of CRM blog.
What is The CRM Software?
Customer Relationship Management, namely CRM (Customer Relationship Management), is a system that allows you to manage your advertising and sales processes by recording your customers' requests and needs in a database. CRM software, on the other hand, are technological tools that companies can manage their relations with their customers and record various data that emerges. You can gain more information about your customers and potential customers by using CRM software. Positive or negative data resulting from the relationship you have created with your customers are recorded by CRM software. Considering this data, you can determine sales and advertising strategies for your company, thus increasing your sales.
What is CRM System?
A CRM system is a technology-based business management tool for developing and using customer information to nurture, maintain and strengthen profitable relationships with customers. Therefore, a CRM system is an essential part of a global CRM strategy that emphasizes shareholder value creation through the development of appropriate relationships with key customers and customer segments.
CRM system applications can be categorized as operational or analytical. Operational CRM aims to reduce operating costs while enabling these functional areas to deliver a higher level of value to customers. It includes all applications that are in direct contact with the customer (eg front offices). Operational CRM includes sales force automation (SFA), marketing and customer support to make these functions more efficient and effective. For example, a CRM system can guide a salesperson through identifying customer-related information when making a sales call. This information can be immediately connected to back offices or transferred to other functional departments (for example, manufacturing, finance and logistics) and communication channels to identify and deliver a market offering that provides value to the customer.
What is The Purpose of CRM?
The purpose of the CRM system is to enable you to manage relationships with your customers and prospects and monitor data about all your interactions. The goal is simple: to have the best business relationships with customers. The CRM system helps companies stay connected to customers, streamline processes and increase profitability.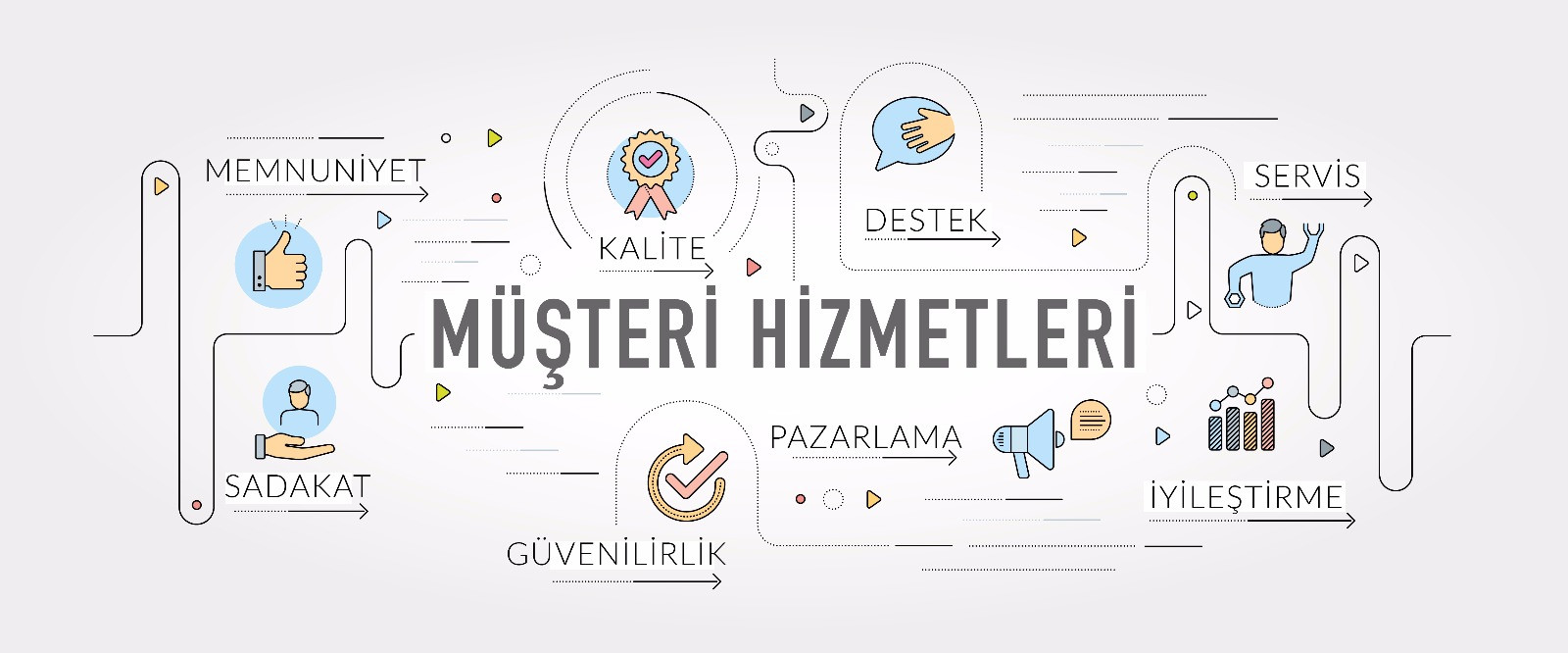 For this purpose, CRM consists of four phases.
Customer Selection: It is aimed here to determine and group the target audience.

Customer Acquisition: The main purpose of this phase is sales. "How to sell to customers in the most effective way?" The answer to the question is the main purpose of this universe.

Customer Protection: CRM aims to protect existing customers as well as acquire new customers. Customer protection, "How long can this customer be retained?" It is the phase where the answer to the question is sought. The aim is to connect the customer to the institution, to keep him in the institution and to ensure the continuity and loyalty of the relationship.

Customer Deepening: The aim in this phase is to maintain the loyalty and profitability of an acquired customer for a long time and to provide new benefits from the relationship in which the continuity is provided.
What are The Benefits of Using CRM in Business?
You can increase your profitability by managing the relations between you and your current customers and potential customers correctly. Since you can analyze with CRM software, you can go into details and follow your process completely.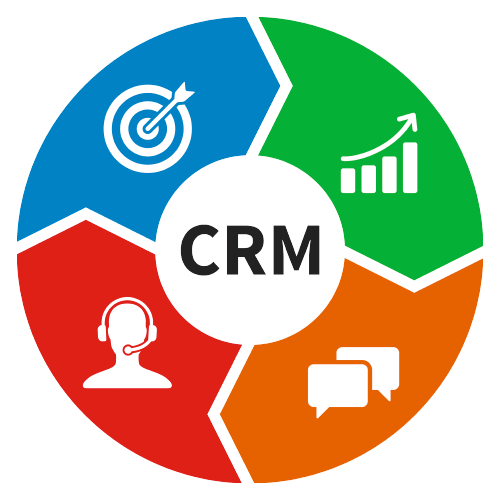 In your sales processes, your sales processes become much easier as you know the purchasing habits and details of your customers. In addition, you can monitor your employees clearly, as you can track your every process through the CRM system.
With the CRM system, you can successfully collect all your data for your customer interactions without any communication interruption in your information flow. The CRM system helps you to make sense of all your data and generate reports.
Which Businesses is CRM For?
A CRM delivers customer service, development, acquisition, engagement, interactions from other businesses, and success—better than positive plans.
It can happen to CRM, it can help the company implement it, and it generally can't be started for small businesses that need to find more direction with less.
How CRM Systems Work?
CRM systems start by collecting a customer's website, email, phone, social media data, and more from many sources and channels. It can also automatically receive other information, such as the latest news about the company's activity, and store personal information such as the customer's personal preferences for communication. The CRM tool organizes this information to give you a complete record of individuals and companies generally; so you can better understand your relationship over time.
Conclusion
CRM concerns future companies as much as it concerns today's companies. The customers of the future will be a generation that has short shopping times, high expectation levels, and can use information technologies very well. It is foreseen that companies that will serve future generations will have a very large database of their customers, and they will be able to manage their customer relations by accessing much more information with advanced information technologies. All these indicate that the interest in the concept of CRM will continue to increase in the future.
For this purpose, Salesforce, the world's best customer success management platform, is designed to enable its users to perform many tasks such as sales, service, market analysis and customer connections at the same time. For detailed information about Salesforce, What is Salesforce? You can check out our blog.