Salesforce Community Cloud is an online social platform for companies to create branded sites connecting customers, employees, and partners with each other. It provides them the records and data they need to accomplish their work efficiently. By streamlining your key business operations and extending them across departments and offices, everyone who is part of your business ecosystem can execute his or her work in real time, support customers more effectively, and close deals faster.
The tool allows you to share any record, data, and file using any mobile device. This leverages the functionality of Chatter by combining its real-time collaboration. Building communities help you gain and develop a deeper relationship with your customers. It also enables customers to look for information more easily and assisting each other online to improve your service. Employees are empowered with collaboration and connection. In the perspective of external channel partners, brokers and agents, it empowers connecting to expedite the closing of deals and decreasing friction.
Salesforce Cloud Community is highly flexible for any business demand and use case. Since it's powered in the Salesforce platform, you can leverage your CRM data by directly connecting with your community or any third-party system. Overall, the online community software gives your company the ability to build customized and branded communities for a seamless enterprise collaboration and streamlined business processes.
How Your Community Can Help You?
At its most basic level, a community is a group of people who share a common mission or goal. You can define what collaboration model best fits your needs. Do you want to have customers helping one another out? Peer-to-peer communities do just that. Perhaps you want a portal, where your customers can, for example, access account information. Maybe you want to use a community to generate ideas for new products. Or test prototypes in a safe space, log support tickets, provide live chat with agents, or sell products. All these business processes—and more—can come to life in an online community.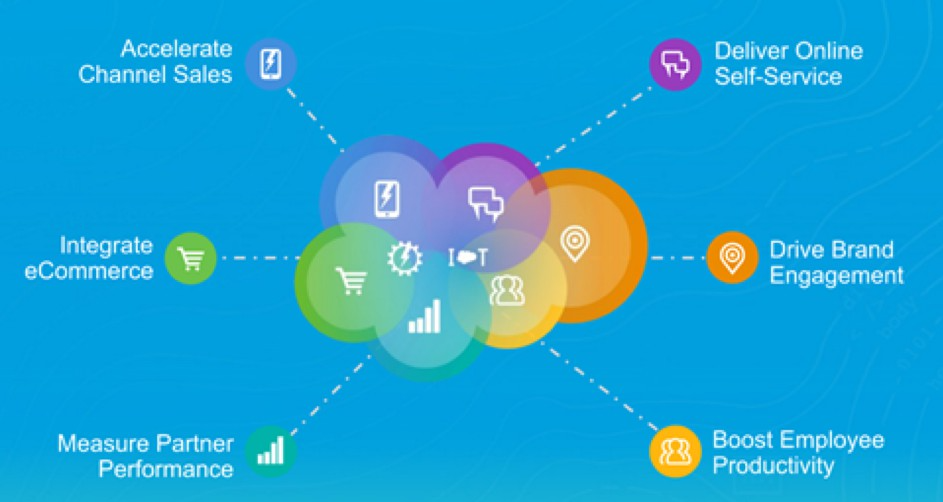 You can even create multiple communities within your Salesforce org to address different purposes—and many companies do just that. Since communities live in your Salesforce org, you can choose which members from your company and which customers, partners, or other people outside your company can participate. So start sharing content, experiences, business processes, and information with your community, and enjoy the experience as the community takes off.
Improve Engagement with Customers, Partners, and Employees
What can you do with a community? Almost anything you want, but here are some common use cases.
Customer Service and Account Portals: Empower your customers to find solutions to their customer-service issues on their own with access to your knowledge base, your service agents, and peer-to-peer support. In addition, give customers access to their data in a member portal.
Partner Relationship Management and Channel Sales: Increase your (and your partners') revenue stream by collaborating on opportunities and deals. Onboard partners quickly by sharing content and training materials.
Employee Relationships: Retain happier employees by providing a space for them to easily complete their onboarding, learn about benefits, and resolve HR issues.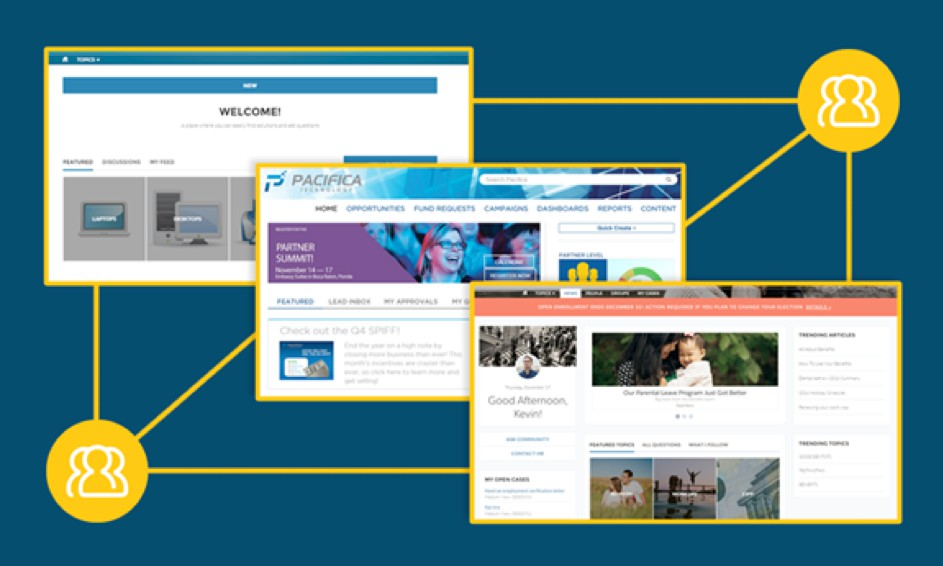 What Are Advantages of Salesforce Community Cloud?
What is the advantage of building a community using Salesforce? Two words: integrated everything. Here's a short list of how you can use the Community Cloud to make a truly stunning experience.
Create multiple communities for specific needs.

Extend business processes to employees, partners, and customers.

Integrate data (such as orders or financial information) from third-party providers.
Data from your community lives in your Salesforce org, and data living in your Salesforce org can be shared externally through your community. (Don't worry. Your admin controls data visibility with the outside world and which audience can access what—just like you do with your internal Salesforce org). In short, a community built using the Community Cloud provides a window into your Salesforce world.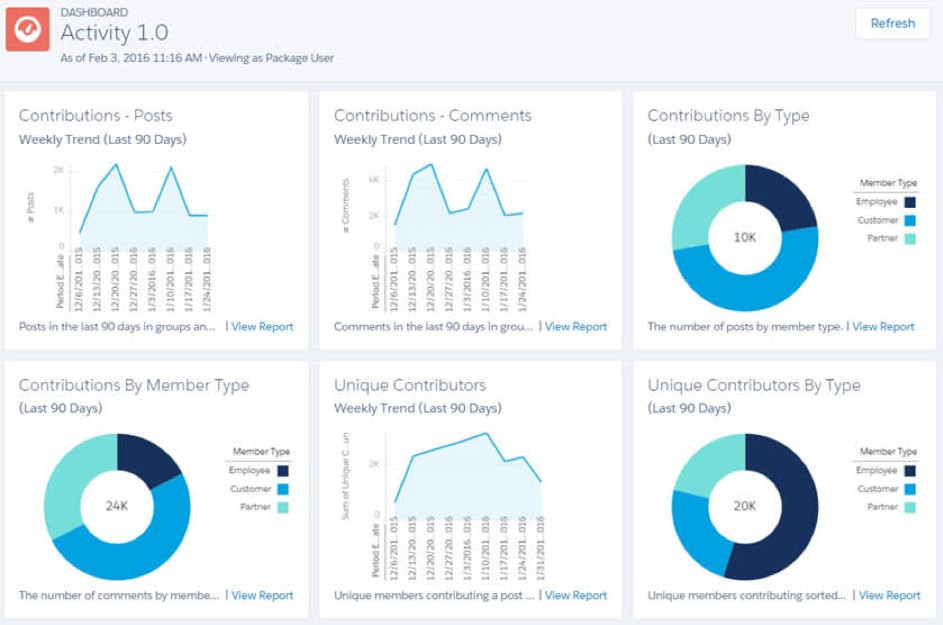 References
- Youtube