With the Salesforce Employee Experience, you can discover easy-to-use tools that keep employees productive and happy no matter where and how they work, give your employees everything they need to collaborate and stay productive in one central hub, Keep employees productive with a smart help desk, providing proactive resolution With AI-powered tools, you can help IT provide support for every device in every channel, deliver a seamless HR experience that supports every employee, and with your HR Service Center, you can help your people get quick responses and complete actions when they matter.

Employee Service and Productivity
Efficiency is a production-oriented concept and expresses your effort to achieve the maximum output with the least possible input. The service quality, which is interpreted differently by each customer, varies greatly depending on the productivity or performance of your employees. To facilitate the work of your employees and increase their performance;
Provide your employees with easy access to the answers they need,
It can make your HR and IT processes simple and easy and
You can help your employees to complete your processes quickly by making their jobs easier.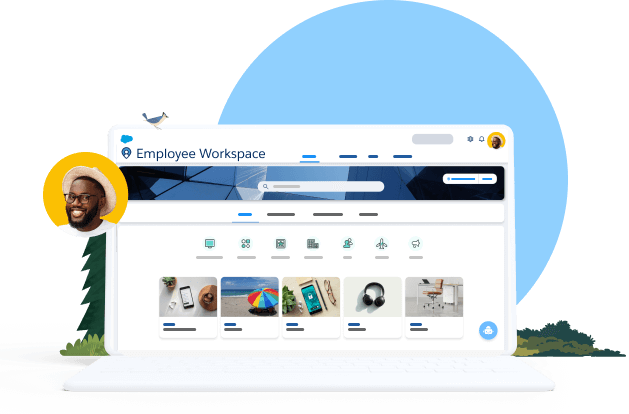 Employee Workspace
The working environment of your employees is one of the important factors affecting the efficiency of your business. In addition to the physical and psychological effects of working environment conditions on your employees, keeping them up-to-date and informed about the processes that concern them also affects your productivity. It's critical that you can give your employees everything they need to collaborate and stay productive in one central hub. Salesforce's "Employee Workspace" environment:
Brings apps and content together in a single view and
Makes it easier for teams to work together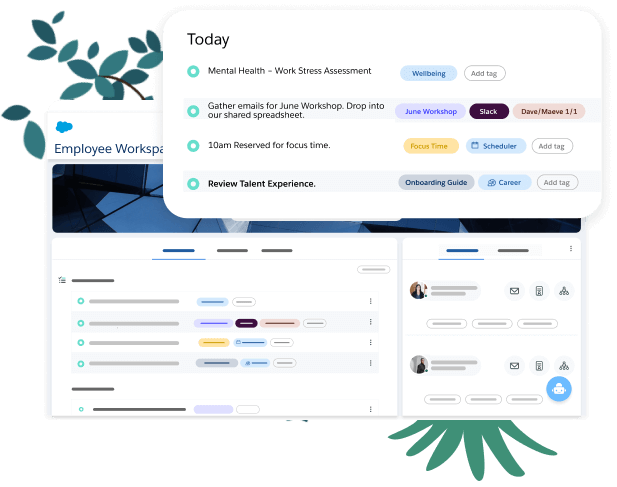 Employee Concierge
It is very important that your employees can access the information they need quickly and easily. You can keep your employees productive with the "Employee Concierge" structure of Salesforce, which provides an integrated service. "Employee Concierge":
Provides employees with intuitive self-service channels,
Facilitates service requests between departments,
Quickly resolve requests with AI-powered suggestions.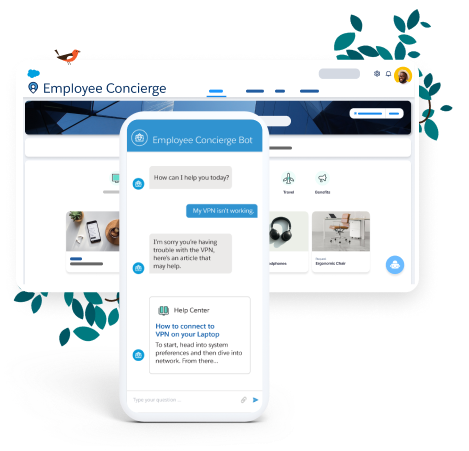 IT Service Center
Give your employees IT tools to keep everyone up and running. By helping IT provide support for every device, from any channel, you provide your employees with AI-powered tools that provide proactive resolution and keep your employees productive. To this end, your IT team with the IT Service Center:
You can get a 360-degree view of employee technology,
Resolve events faster with real-time device data
It can automate support workflows.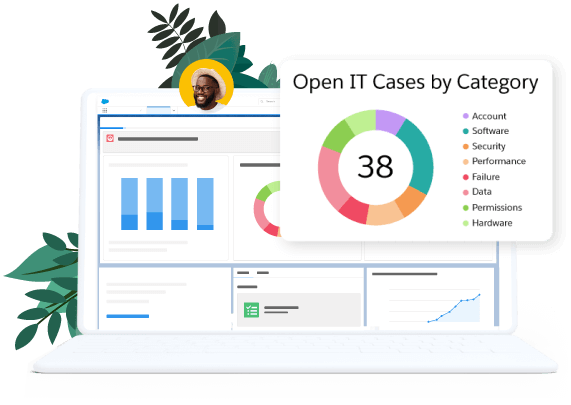 HR Service Center
The HR Service Center helps your employees quickly get answers and complete actions when it matters. With the HR Service Center, you can:
You can automate workflows between HR and other teams,
You can manage incoming requests in a built-in HR console,
You can securely integrate with other HR and IT solutions.