Pardot is Salesforce's B2B marketing automation solution. If you're a business who sells to other businesses (or B2B), Pardot can automate your marketing activities and unite your marketing and sales departments so that they can work better together.
As a marketer or program administrator, you're likely working on a variety of projects. Pardot gives you a central location to manage your projects and report on their success. Not only that, but it tracks prospects as they interact with your company across all your marketing channels so you can tailor your outreach. And Pardot is customizable, so you can adjust it to fit your company's needs!
The Pardot Lightning app puts all your favorite marketing automation features in a slick UI, built right on the Salesforce platform. No more jumping back and forth between Pardot and Salesforce—with the Pardot Lightning app, sales and marketing can work in the same space. Let's take a look at what Pardot is and how it can fit into your marketing efforts.
Keywords and More
Even in this brief introduction to Pardot, you're probably already swimming in buzzwords and business jargon, so let's simplify it. Pardot helps move your visitors and prospects through a sales funnel. The funnel begins when you create marketing materials to generate interest in your products and ends when qualified prospects are assigned to a sales rep.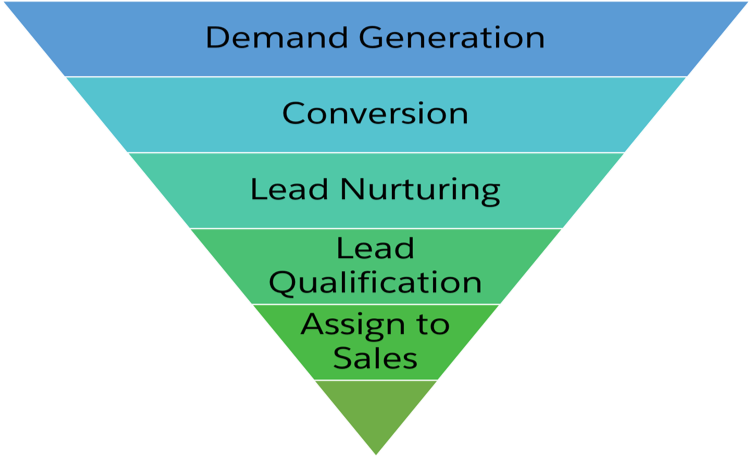 Lead (or demand) generation: The act of creating interest in your products or services through marketing efforts.
Visitor: An anonymous person who visits your website and is now tracked in Pardot.
Conversion: Once a visitor gives you their contact information by submitting a landing page or form in Pardot, they are converted to a prospect.
Prospect: An anonymous visitor that has converted and is now identified. If you're familiar with Sales Cloud or other CRM software, this is also called a lead.
Lead Nurturing: Sending targeted messages at specific intervals based on a prospect's actions and whether or not they've met certain qualifying criteria.
Lead Qualification: You probably have thousands (or even hundreds of thousands) of people interacting with your organization. Your sales teams can't contact each of them, so as marketers it's your job to help send them the best prospects. This process of finding the gold needles in the haystack of prospects is called lead qualification. You decide the threshold for when a prospect is ready to be assigned to a salesperson for them to follow up.
Pardot uses two metrics for lead qualification: score and grade.
Prospect score: A prospect's score is a numerical value indicating how interested they are in your product or service, based on specific actions the prospect takes.
Prospect grade: A prospect's grade is represented by a letter (A, B, C, D, etc.) indicating how well a prospect fits the profile of your ideal prospect.
Once your prospects are qualified, you can apply your threshold criteria to your prospects to assign them to your sales team.
Pardot campaigns: These are typically the first marketing-related contact your prospect has with your company. If you're familiar with campaigns in Sales Cloud, this is very different from how campaigns work there—think of a Pardot campaign as being equivalent to a Sales Cloud lead source.
Pardot or Marketing Cloud?
People today expect all parts of your organization to communicate with each other. When they talk with a sales rep, they want the rep to know which product or offering they've already researched on your site. At Salesforce, we help companies use data to deliver that connected customer experience. The Salesforce platform supports all aspects of your business, whether you're in sales, marketing, commerce, or service.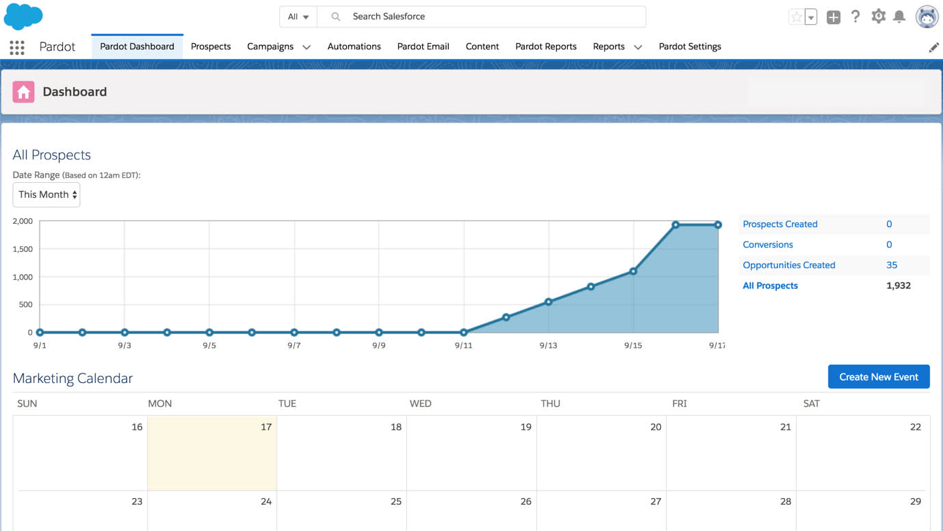 We've mentioned already that Pardot is specifically focused on helping B2B companies automate their marketing efforts. But Salesforce has other tools for marketers, so let's look at whether you would benefit from Pardot or from Marketing Cloud, our other suite of marketing tools. While some companies do use both Pardot and Marketing Cloud solutions, they are typically used by different teams who have different goals.
To make it easier, we've broken down Pardot and Marketing Cloud into a handy table. Use this to match up your company or team goals and decide which tool is right for you.
Use Pardot if:
Your company or group primarily sells to other businesses.

You use, or plan to use, Sales Cloud or another CRM.

You need to send emails to prospects on behalf of sales reps.

You need to qualify leads to pass to sales reps.
Use Marketing Cloud if:
Your company or group primarily sells to individual consumers.

You send emails that require details from a transaction. For example, a shipping confirmation would include the tracking number.

You have very complex data or use cases.

Your company or group generates revenue through a large volume of 1-on-1 interactions.

References
- Youtube