How can you ensure everything runs well when your team is working on many projects, each with its own set of tasks assigned to distinct team members? How do you ensure that all tasks are performed on schedule? Is your team prioritizing the most crucial tasks? Does each employee have access to the information required to do their duties? Sure, you can keep track of everything with sticky notes, to-do lists, innumerable meetings, and endless email or Slack communications. Alternatively, you can utilize task management software to build an ordered workflow that guarantees every task and project is performed effectively.
What is Task Management?
Task management is the act of establishing, prioritizing, delegating, and monitoring tasks to ensure they are performed within the allotted time frame. In addition, it requires managing the workflow and resolving bottlenecks to ensure the effective completion of tasks. Task management is a crucial element of successful project management and corporate operations.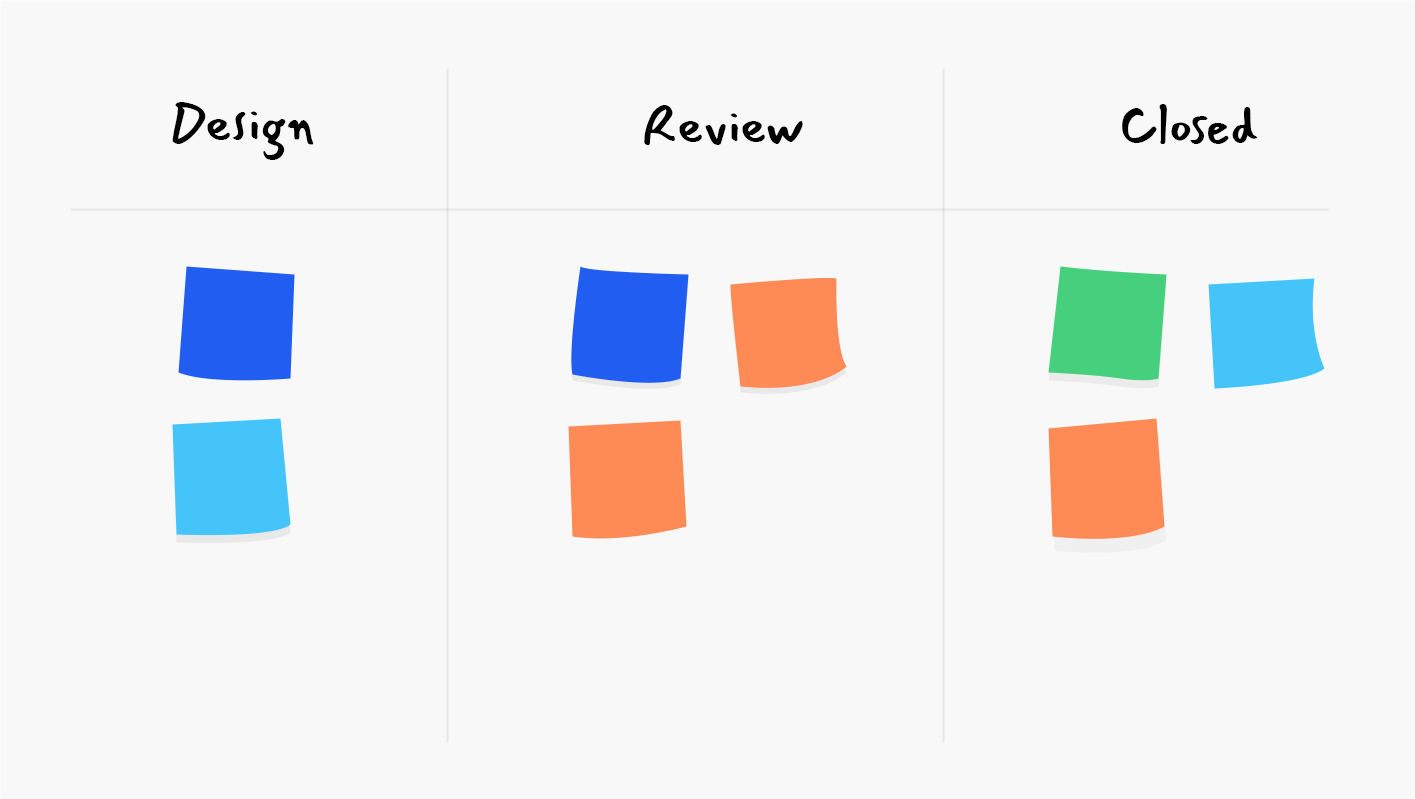 Usually, Project Managers (PMs) employ software for task management to gain an overview of the complete work process and project lifecycle. When they can see the overall picture, prioritizing, scheduling, and assigning jobs becomes easier. What distinguishes task management from project management?
However, task management and project management are two distinct professions. The first focuses on establishing tasks and ensuring staff meet deadlines, whereas project management is primarily concerned with meeting overall project milestones and due dates. As a unit of work, project managers might assign an employee various tasks across multiple projects as part of their daily or weekly responsibility. When these tasks are done, they contribute to the advancement of the project. In addition to resource management, budgeting, and portfolio management, project management entails other project-related issues.
What are the Most Common Challenges in Task Management?
Initially, task management may appear straightforward, but it is actually a complex process with various variables. As a result, PMs frequently encounter the following issues in terms of task management:
To complete their work on schedule, employees require standardized and effective procedures. Implementing these practices is more difficult than it sounds, especially for larger projects when tasks are distributed among several employees and teams.
PMs can waste considerable time manually delegating and tracking every dependent job and subtask. This procedure can be greatly accelerated with a task management app with automation.
Without task management software, collaboration is more difficult because every team member must switch between applications to comprehend even the most fundamental information. 50% of workers reported that job distractions, such as monitoring numerous communication platforms, significantly reduced their productivity.
Every time, project managers must manually configure a repeating task. Doing this on a weekly or monthly basis can overwhelm them with repetitive tasks.
It is difficult to monitor each deadline, milestone, and objective. 54% of project managers claimed they lacked access to real-time project key performance indicators, according to a report from 2020. (KPIs).
How to manage tasks?
37% of executive leaders in PMI's 2017 Global Project Management survey cited a lack of clearly defined objectives and milestones to monitor progress and a lack of discipline when implementing strategy as the leading cause of project failure in their firm. Keeping this study in mind, here are some important task management steps:
Prioritization: Whether you use a basic to-do list or a complete project task management application to manage your responsibilities, the most essential part of task management is prioritization. This facilitates the efficient completion of all tasks within the restrictions of the plan.
Milestone Tracking: The findings of this study also indicate that having crystal-clear objectives is vital for the effective completion of a project. Although a final objective is not required for task management, setting milestones helps inspire teams to perform tasks successfully.
Schedule Management: Ensuring that your assignment is done on time has an impact on the overall health of the project. It is essential to determine the appropriate time period by estimating the required effort.
Allocation of Resources: Optimal resource management is the next stage in ensuring efficient job management. Assign the appropriate quantity of people and resources to complete the work based on the budget and timeline.
Collaboration: It is essential for each of the aforementioned phases. While working in teams typically results in more work being completed, it can be difficult to keep team members in sync. Task management software for teams can facilitate team communication.
Managing tasks by categorizing them on a deadline or priority matrix with "schedule" and "priority" as the axes is an additional intriguing method. Work that must be completed promptly should be placed high on both the priority and schedule lists, while work that can wait should be placed high on the priority list but low on the schedule list.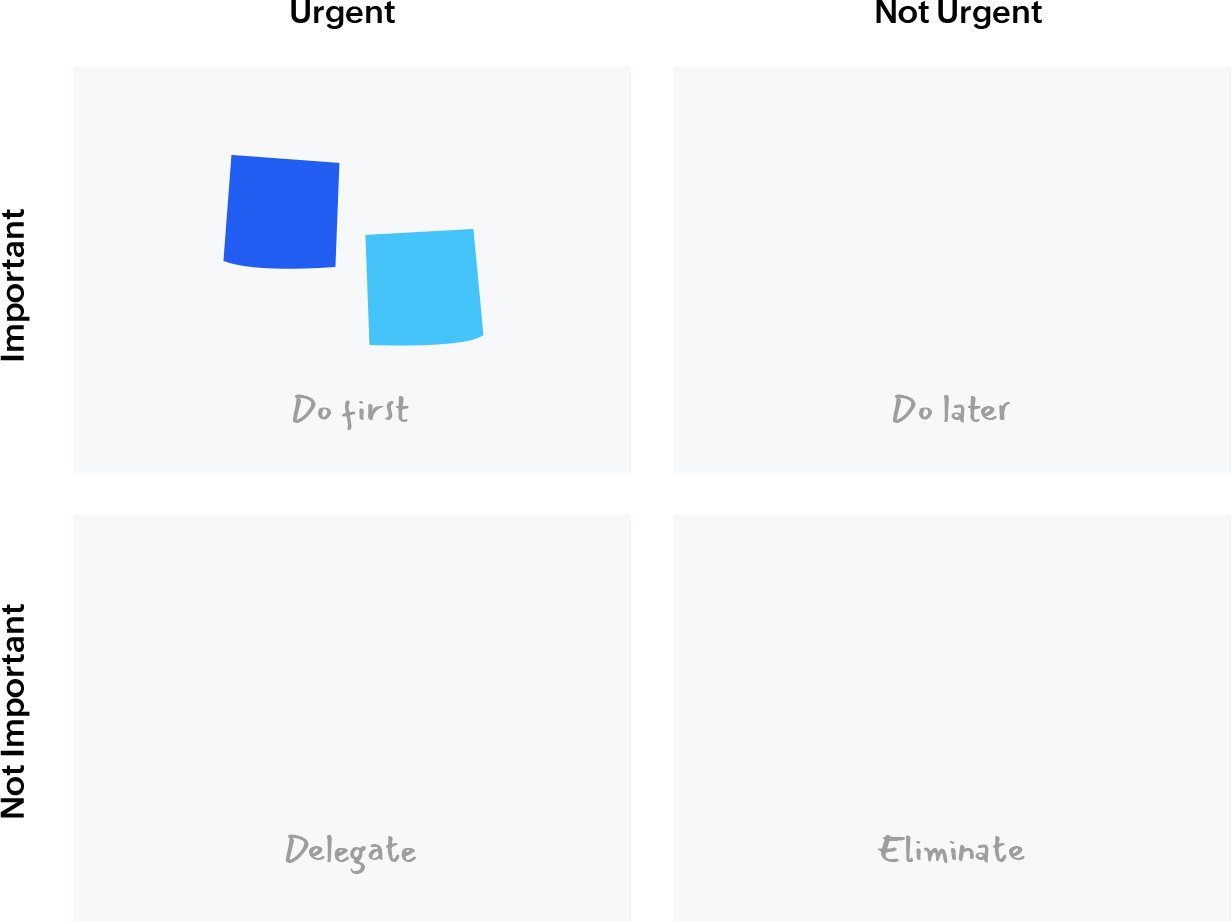 What is Task Management Software?
The purpose of task management software is to streamline the tasks creation, delegation, and completion processes. These tools are designed to assist project managers in maximizing the performance of their teams. They also help employees work more efficiently and interact more effectively.
A task management application incorporates every element a project manager requires to create and manage assignments. These features consist of:
Developing and distributing task lists
Assigning tasks to certain individuals
Identifying and categorizing dependent tasks
Creating subtasks from larger deliverables
Estimating task duration
File sharing
Collaboration equipment
The majority of task organizers allow you to import data from third-party applications and attach it to tasks as necessary. Ideally, your task manager should allow you to establish a work process that suits your needs, as opposed to forcing your team to conform to it. Whether you want to construct a simple to-do list and assign each item to a team member or a sophisticated yet straightforward system for completing major projects, task management software simplifies the process.
The Benefits of Task Management Software
If you are still not persuaded that task management software is the best option, examine the following:
Organize all tasks on a single platform: With the proper task management technology, project managers may organize all tasks on a single platform. They may delegate work with ease, monitor their progress at a glance, and address any concerns instantly.
Prioritize tasks based on their relative importance: But are they all of equal value? No. With a task management application, PMs and teams may prioritize the most important activities first and then move on to the less significant ones.
Boost team collaboration: The adage "teamwork makes the dream work" may be a cliche, yet it holds true for the majority of enterprises. Task management solutions include collaboration-enhancing tools, such as in-task comments and user mentions, to assist teams in communicating with intent.
Break down complex projects into subtasks and dependencies: Large endeavors can be intimidating. They require extensive planning and flawless execution, as any delays or errors might result in significant problems. This is why task management software enables the creation of subtasks and dependent tasks, making management easier.
Automate repetitive tasks: Some chores, such as producing a monthly report or holding a weekly meeting, occur on specific dates throughout the year. Rather than manually setting up each of these events, task management software automates the creation of tasks every month or week, based on the needs of the project manager.
Check on tasks with a single glance: Project managers are juggling numerous projects. They cannot afford to physically examine each task every day to ensure timely completion. In order to view all of their work in one window, users require a task management solution.
Portability: Good task management software enables PMs to monitor work and communicate with their team via mobile apps, regardless of their location. They can also modify task specifics on the fly.
Assist distant teams: When the entire team can view an up-to-date project board with all their responsibilities listed, they do not need to go searching for vital information or harass managers/team members for it. This is especially important for distributed or hybrid teams with diverse time zones and work schedules.
How to Select the Most Effective Task Management Software?
Here are seven characteristics to consider while selecting a task management application:
1. Visual Task Management
Your task management platform should provide a graphical user interface that simplifies work planning, task tracking, and collaborative job management. This user-friendly interface should allow you to drag-and-drop items, indicate task priority, add task dependencies, and view details such as task status, deadlines, and assignees without opening the job itself. Additionally, team members should always have access to all pertinent information.
Multiple project board views are provided by quality project management software to accommodate various project processes. These perspectives consist of a Kanban board, a Timeline View, and a Card View.
2. Collaboration in Real-Time
With the proper task management software, you can foster a culture of collaboration inside your firm. In-task comments are one of the major aspects that allow good teamwork. When comments are added to tasks, work dialogues occur inside the context of the work being performed. This reduces the need to switch between tabs and applications in order to obtain general information, updates, and edits.
3. Automation
Manual, duplicated tasks have a substantial effect on efficiency. 90% of employees are routinely burdened with tedious or low-value duties, according to research. It is estimated that repetitive, mundane jobs that may be automated cost firms 19 days of productivity per employee every year. Which can have a substantial impact on your bottom line.
You can create and assign tasks, receive notifications, move tasks from one field to another, generate records from your email, and more using automation.
4. Third-Party Integration
When your team has go between apps to obtain information, adjust schedules, or interact, they waste time. The more tools they use, the more email and notification noise there will be. Your task management system must thus integrate with third-party applications.
An integrated workplace that combines your email, Slack, Calendar, and document management platforms enables teams to reduce distractions and increase productivity. Tools like Salesforce go beyond integration. We integrate with over 2,000 applications and enable the creation of automation rules between them.
5. Templates
It shouldn't take hours to begin using a task management system. Regardless of the industry, the appropriate tool will have onboarding templates. To get their teams up and running as quickly as possible, project managers require templates for various project procedures across sectors. Whether you're constructing a sales system, marketing campaign, or recruiting board, or you're monitoring the progress of a construction project, a construction project tracking system is essential.
6. Dashboard
Dashboards are the key to making task, project, and organizational decisions based on data. A dashboard displays all essential data in a single location, allowing managers and executives to acquire useful insights, make crucial decisions, and spot potential issues.
7. Data Management
Manually entering information from many sources into a project is time-consuming and prone to error. Manually exporting data is similarly laborious. The task management software you use must facilitate the import and export of data with a few clicks.