International organizations can use multiple currencies in opportunities, forecasts, reports, quotes, and other currency fields. The administrator sets the "corporate currency," which reflects the currency of the corporate headquarters. The administrator also maintains the list of active currencies and their conversion rates relative to the corporate currency. The active currencies represent the countries in which the organization does business. Up until this point the process occurs flawlessly in Salesforce platform. However, user needs to update daily currency rates manually. This is not a good way to keep the prices updated while wasting your valuable time in daily basis. As Rapitek, a follower of innovations and technology, we have developed a Salesforce integration to turn manual currency process into automized process.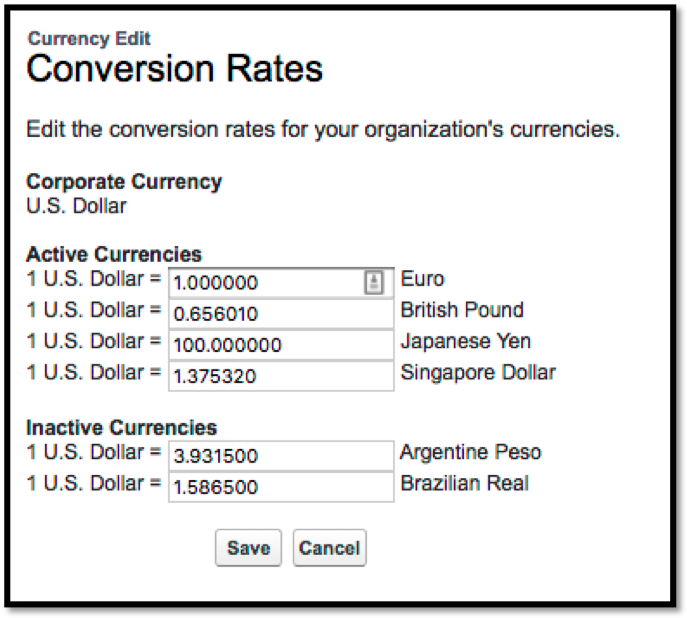 Salesforce explains, how to enable multiple currencies in five steps as like below:
1. Enable multiple currencies for your organization.

2. To designate your corporate currency, from Setup, enter Manage Currencies in the Quick Find box, then select Manage Currencies, and then click Change Corporate.

3. To activate more currencies for your organization, click New in the Active Currencies related list.

4. To use dated exchange rates, enable advanced currency management.

5. Set conversion rates for new currencies. See Edit Conversion Rates. If you have enabled advanced currency management, see Editing Dated Exchange Rates.
As Rapitek we add an option of 6 to the list as part of our integration. With our integration, user only needs to clarify that, if he/she wants his/her Salesforce Org to automatically calculate the daily exchange rates. By selecting this option, user will acquire the integrated system which is capable of converting every currency within Salesforce and their daily exchange rates. Our system acquires data from pre-determined websites as customer requests. Our integration makes sure that, there is no chance for mistakes when you need to know true daily currency rate.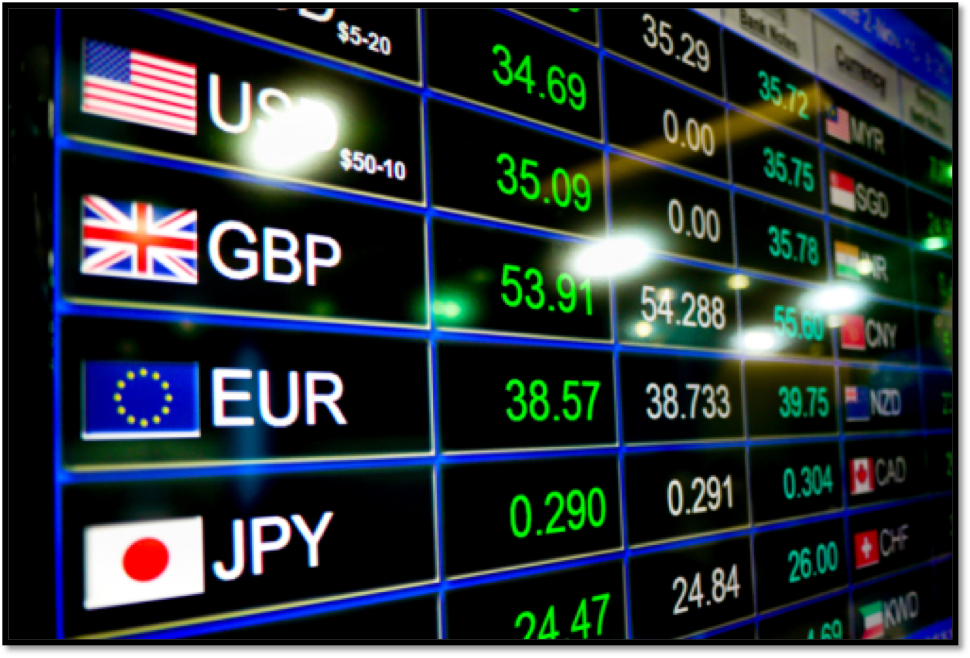 As a result of the successful integration of Rapitek, time that user spends on manually input exchange rates considerably reduced and the chance of any mistakes minimized. If you want to work with Rapitek, who has more experience on various cases and so on, in order to meet the needs of your company, simply fill out the form on our website and contact us. Our experienced team members will get back to you as soon as possible and will be happy to work with you on the way to the solution you want.