Salesforce introduced a new Analytics Performance Bundle that enables businesses to consolidate their analytics tools for immediate success with an intuitive, self-service platform that reduces costs and equips every employee with the means to gain real-time insights and make quick decisions. Customers using Tableau report 29% faster time to insight and faster delivery of business-driving reports, as well as an average 26% reduction in time required to analyze data.
In the current economic climate, businesses in every industry must establish key performance indicators and aggressively manage them. Today, data and analytics are the common denominator for success, whether it's enhancing the efficiency of manufacturing processes, enhancing the experience of event attendees, fostering a performance culture, or improving the efficiency of customer service organizations. Despite this, a survey of over 600 senior executives reveals that businesses struggle to harness the true power of their data, citing issues such as usability, speed, scalability, and bottlenecks in the IT and analytics groups responsible for preparing and analyzing data.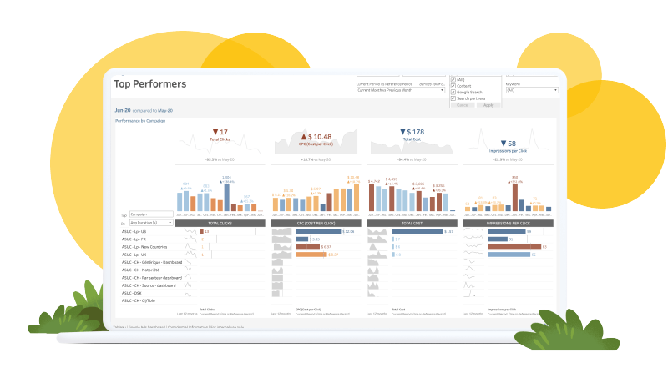 This has not prevented IT teams from attempting. IDC discovered that despite the fact that 63% of CIOs will make targeted cuts in IT spending or reduce overall IT budgets, organizations continue to invest in strategic technology projects to support business initiatives, including analytics, as part of a larger digital transformation.
"In today's business and economic climate, every leader is searching for ways to find success now — saving costs, reducing complexity, and increasing efficiency and time to value,"
Ryan Aytay, Salesforce President and Chief Revenue Officer at Tableau
The Analytics Performance Bundle assists businesses in achieving success immediately by: