You must first comprehend CRM's past in order to define it. Customer relationship management is referred to as CRM. Any technology, method, or procedure that enables firms to access and manage customer data more effectively is known as customer relationship management. It all began with handwritten notes and Rolodexes, but as digital technology advanced and proliferated, it eventually transformed into databases kept on personal computers, and this is when the CRM definition changed into something much more complicated. No longer were they just notes. Keeping track of the interactions your company has with its clients has become challenging. Now, you want a dependable system built on CRM software in order to compete in any business.
What is a CRM program?
It's a platform that links all of your departments—from marketing to sales to customer service—and compiles all of their notes, tasks, and analytics into a single, seamless framework. Each user has quick, direct access to the current customer information they require. Along with enabling unmatched coordination between teams and departments, this also enables companies to offer their clients something extraordinary: customized, one-to-one customer journeys. You have something that has the potential to alter the way you communicate with clients when you contrast it with the limited functionality of outdated analogue and legacy technologies. SaaS and cloud computing, which work together to make CRM platforms accessible everywhere a user has internet, are indispensible when defining CRM software. Every organization, regardless of size, may profit from a CRM-software based system as a result of these technologies, which enable cloud-based CRM software to grow and scale with your business.
What does a CRM Program do?
Any customer information system, including CRM software, must have a solid contact management component. A CRM's main function is to organize and maintain all data for all types of contacts, from leads to business partners.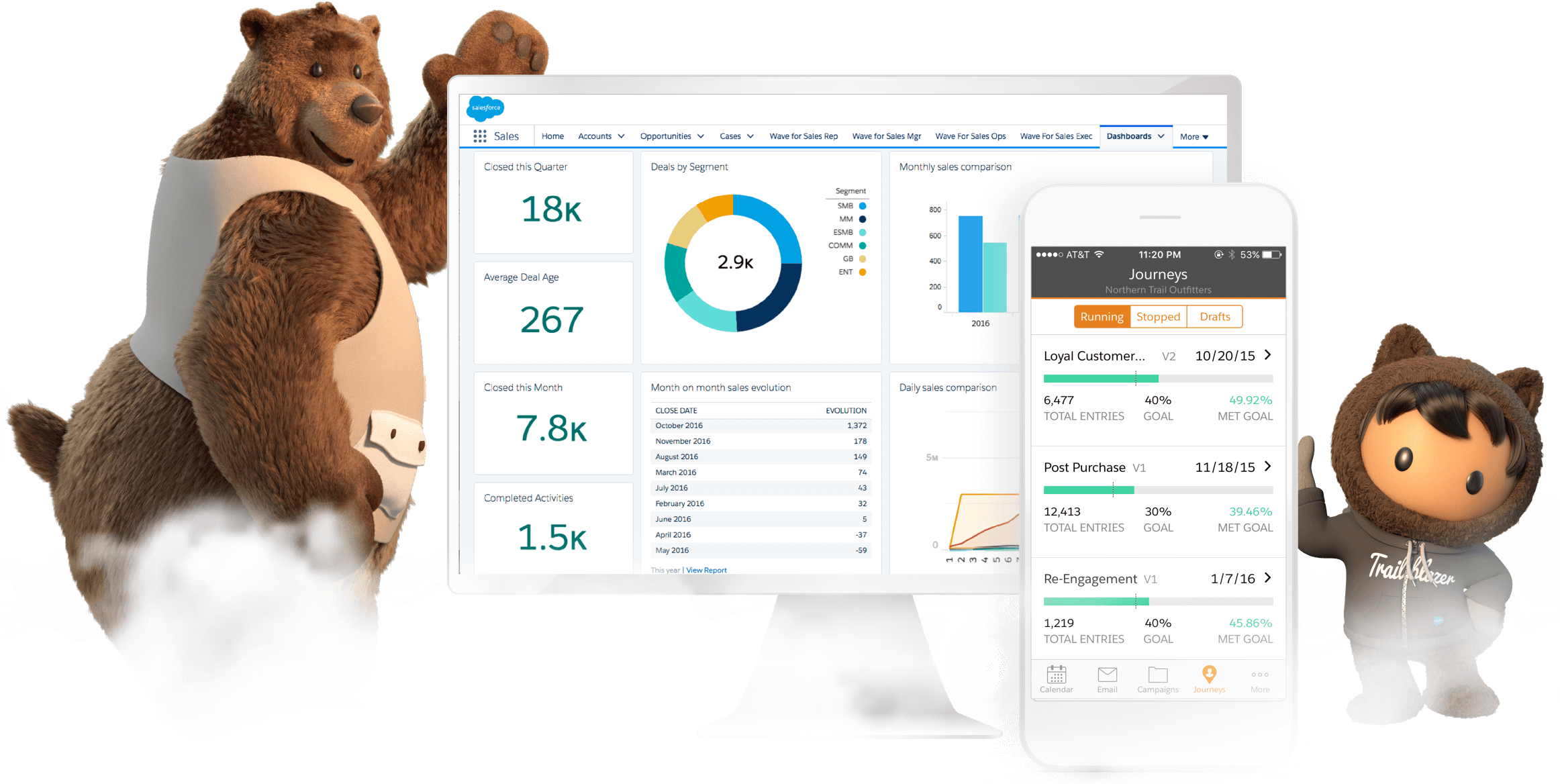 Level Up with A CRM Program
If you are tracking simply static information, such as name, email address, phone number, company name, website, etc., or if you have fewer than 100 contacts, a spreadsheet is fantastic. When it comes to recording more complicated, dynamic data like which emails a contact has opened, which pages they've viewed on your website, or the date of their most recent purchase, a spreadsheet falls short of a CRM. When prospects and customers take actions, your CRM automatically updates, whereas a spreadsheet loses its freshness the moment you stop manually adding to it.
With lead scoring, the best CRM program reveals, at a glance, how hot or cold a lead actually is. In accordance with the parameters you establish, points are added to a lead record for significant actions your lead completes (such as submitting a form or clicking a link) so your sales staff can determine which leads are the most hot off the press. Without a CRM, lead scoring is all but impossible.
What a CRM Program doesn't do?
Backend processes like production, warehousing, shipping, engineering, or finance are not intended to be assisted by CRMs.
Naturally, CRM technologies cannot control what they are unable to observe. Therefore, it reduces the efficacy of the system for the entire team if people work leads or deals outside of it.
Some CRM applications are only used for data management. To help entrepreneurs manage their entire business more effectively, an all-in-one CRM system like Keap also provides crucial functions like landing pages, quotes, and invoicing.