Salesforce Genie makes every part of the Customer 360 in real time, so any company can deliver magical customer experiences
Companies like Ford, L'Oreal, Formula 1®, and PGA TOUR Superstore are using Salesforce Genie to reshape the relationship with their customers by delivering real-time, personalized, hyperscale customer experiences that feel like magic
Strategic partnership innovations extend the power of Genie: Real-time data access and sharing with Snowflake; "Bring your own AI" with Amazon SageMaker; Privacy-safe first-party advertising integrations
Salesforce, the global leader in CRM, unveiled Salesforce Genie, a hyperscale, real-time data platform that powers the entire Salesforce Customer 360 platform. With Genie, any business can turn data into customer magic and deliver seamless, highly personalized sales, service, marketing and commerce experiences that continuously adapt in real time to changing customer information and needs.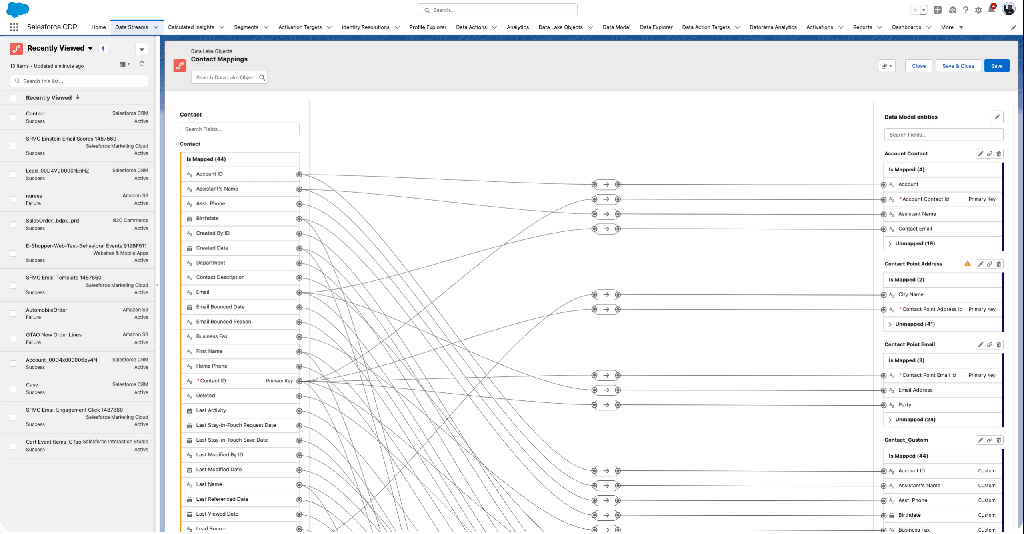 Genie takes billions of data points about customers in real time from any system or interaction and harmonizes it to one, dynamic single source of truth that changes as a customer does.
Today, 71% of customers expect every interaction with a company to be personalized. Yet data remains isolated and duplicated in most organizations. Companies have an average of 976 separate applications to run their business - that's potentially 976 versions of a single customer, resulting in disjointed digital experiences. Responding to customer needs in real time is more important than ever, but it's becoming increasingly difficult as the amount of data generated, captured, replicated and consumed annually is expected to more than double by 2026. Companies must seamlessly connect digital and real-world customer interactions to deliver the most relevant, personalized, and compelling experiences at every moment.
Sales representatives need real-time insights into every customer, based on real-time and historical data, to act on the most relevant information in the moment, every time, rather than relying solely on in-person contact to clinch a big transaction. Every service agent requires a source of real-time customer truth because they run the risk of losing a valuable customer if they don't have a complete, real-time perspective across all touch points. Healthcare professionals can provide proactive advice and care suggestions using real-time patient data.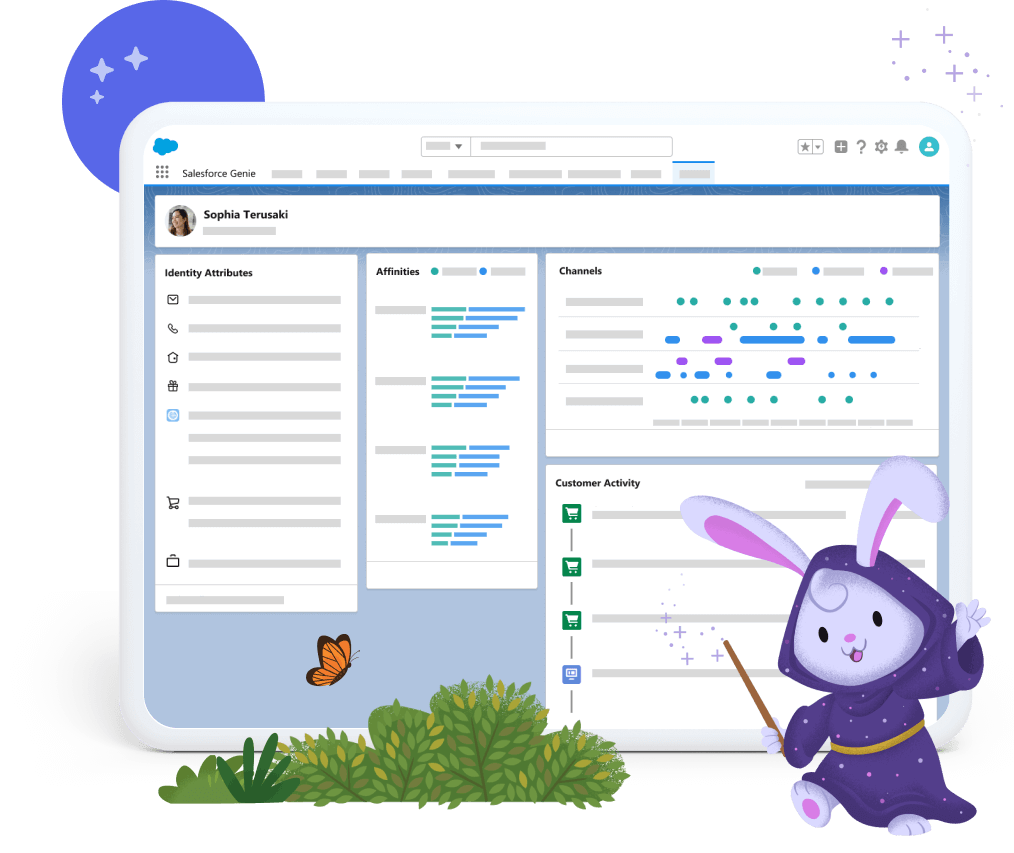 You can build a real-time customer graph and a single source of truth with Salesforce Genie by combining data.
Salesforce Genie, the brains behind real-time Customer 360, massively collects, stores, and mixes streams of real-time data with Salesforce transactional data. Genie has built-in connectors that access data from all channels (mobile, online, APIs), historical data from private data lakes, and legacy data via MuleSoft.
References