San Francisco, California — January 12, 2023 — The global leader in customer relationship management (CRM) today announced a series of new innovations designed to help retailers increase and optimize advertising sales, gain a single view of transactions across digital and physical stores, and unlock the value of their customer data.
According to new Salesforce data, disconnection is the leading source of customer annoyance with retailers. In addition, 79% of surveyed consumers intend to reevaluate their retail spending within the next 12 months. Nonetheless, 65% of customers will remain loyal to businesses that provide a more personalized experience.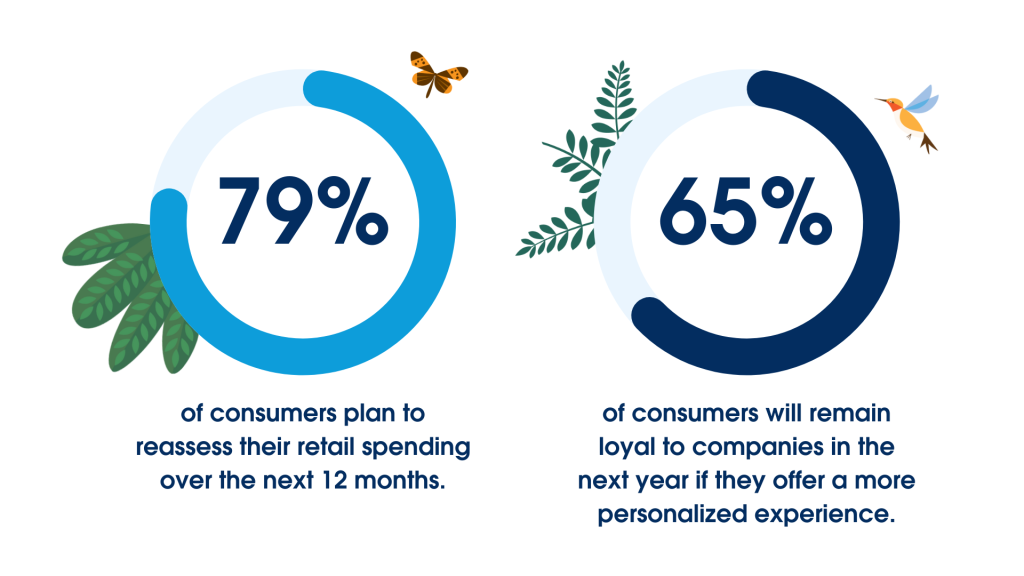 Salesforce for Retail Media enables retailers to increase and optimize ad revenue.
Retailers navigating recent data privacy changes are seeking new ways to leverage first-party data from shoppers. New Salesforce for Retail Media innovations enable them to activate first-party data, providing them with new audience insights, targeting capabilities, and the means to increase ad revenue. With Salesforce for Retail Media, businesses are able to:
Harmonize first-party data to provide direct access to target audiences for ad buyers.
Utilize workflows and automation to streamline advertiser relationships, improve operational efficiencies, and accelerate sales cycles.
With actionable insights and timely reporting, optimize the performance of your campaign.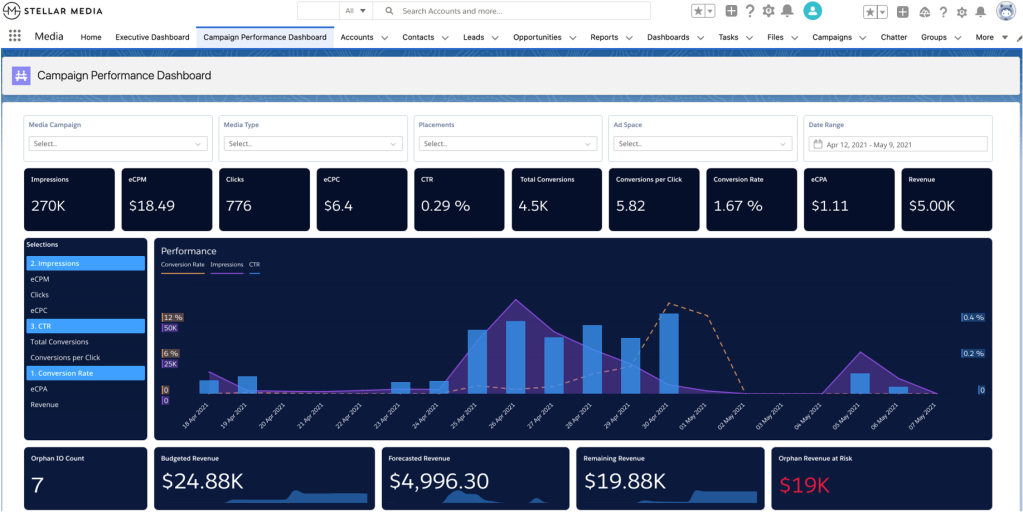 Innovations and partnerships within the Commerce Cloud facilitate seamless shopping experiences.
Retailers must find new ways to increase revenue and margins while simultaneously improving efficiency and reducing expenses. New Commerce Cloud innovations produce frictionless experiences to accelerate time to value, streamline operations, and keep consumers returning to retailers' online stores. Using Commerce Cloud, merchants can:
With a new partnership between Mad Mobile, Stripe, and Salesforce, a unified view of transactions across digital and physical stores can be achieved. In conjunction with Mad Mobile as the POS and Stripe Terminal for payment services and hardware, merchants can now use Salesforce Payments as their payment service provider in physical stores in conjunction with Salesforce Payments as their payment service provider.
Composable Storefront enhancements, such as a new API, implementation accelerators, and out-of-the-box analytics and dashboards that help personalize experiences based on shopper context, accelerate time to value and increase conversion rates.
Hundreds of Commerce Cloud partners will soon be available on AppExchange to assist in streamlining operations, automating payments, expanding fulfillment capabilities, and more.
Genie's unified data drives brand efficiency and shopper personalization.
With economic uncertainty and tighter budgets, retailers must make every dollar count. With new innovations powered by Salesforce Genie Customer Data Cloud, retailers can unlock the value of their existing customer data, increase efficiency by reducing integration costs, eliminate data silos, and manage data quality. It will aid them in:
With the new CDP Azure Storage Connector, you can enrich customer profiles with data stored in Azure Data Lake Storage and drive personalization across channels. The connector developed by Salesforce enables retailers to easily import Azure-stored data into Genie Customer Data Cloud.
Using the new Marketing Cloud Intelligence Data Control Center's automated data management, you can ensure that performance and reporting data is reliable and trustworthy.
With the MuleSoft Accelerator for Retail, you can synchronize customer, sales order, product, and inventory data across systems to create a single shopper view, personalize marketing interactions, and view real-time inventory.
And with Salesforce Loyalty Management, retailers can retain customers more effectively, increase member engagement, and increase the ROI of their programs. Now, businesses can rapidly deploy new promotions, personalize loyalty rewards programs, review promotion-predicted revenue, and take corrective actions to achieve promotion goals, all while delivering exceptional service experiences and enhancing agent productivity.