With a relatively affordable ready solution, various capabilities and a strong reputation in the market, Salesforce is widely considered one of the most accessible CRM system for new companies and small businesses. But committing to a CRM system is a big step for any growing enterprise; it's important to detailly consider exactly why you need to make this investment and what you can gain by doing it so.
Why Startups Need a CRM in First Place?
A CRM (or customer relationship management) is a system which allows businesses to store and manage their customer and prospect data. Addition to that, many companies will leverage their CRM in different and unique ways by focusing on different ultimate goals. This could range from managing interactions and leads to trying to get ahead of your customer and predict their next move in future period.
1. Relocate Customers to The Center
An absolute understanding of your customer is crucial to success, no matter what your business plan stands for. Your ability to manage relationships, both new and existing, is compulsory for a having successful startup business. A good CRM should function as a tool to help you understand your customer.
A customer-centric mindset is especially important for startups and smaller organizations for better development in early business. At this early stage, an enterprise is most vulnerable to negative customer experiences affecting their business. It's also the period in which you're still proving yourself to market and building trust with your audience. This means your customer experience has to be at its best and perfect!
By having control of data and interactions, this task becomes so much easier. A solid CRM software can make tasks such as mapping each point of contact and organizing your time easy only with a one click away solution.
2. Scalable for Every Business
A CRM platform will help with one of the biggest issues many startups face: scalability. Salesforce says that 70% of startups struggle with scalability which, in turn, leads to an unstable foundation. The inability to grow will always be frustrate any entrepreneur. Even if you are part of a business operating with minimal resources, this should never become obvious to customers in your portfolio.
As you grow your customer base, you may struggle to give larger numbers the attention they deserve. This is where technology can really save you. Creating one singular hub of communication that orders all customer contact points, from sales interactions to email communication, can help you grow with limited resources. A good platform could also allow you to automate interactions or give you reminders that could aid your retention efforts whilst equally developing new leads.
3. Saves Time and Protect Resources
Startups are more than likely facing the problem of 'so little time, so much to do'. Although it may initially seem like pumping precious money into something where you don't see an immediate return on investment, a CRM will ultimately help your team act more efficiently and avoid making errors which could have vital results against your operations. Saving time is so paramount to a startup and is one of the largest returns a business can see.
Why Salesforce Differs from Others?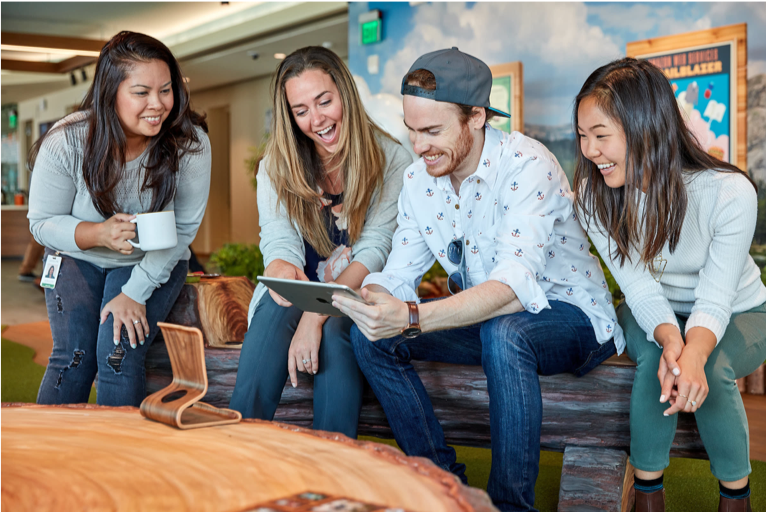 From the company's corporate social responsibility to its gender equality drive, Salesforce is an example workplace in the public eye. Investing in a company demonstrating such consistent growth adds security to your own business's operations. It has a free online learning platform, Trailhead, also makes it really easy to learn about the software without having to invest a huge amount of time into training. The game-style learning makes it simple to roll out across teams who have little experience with Salesforce or other CRMs. Furthermore, according to the latest Salesforce salary survey, the top three reasons for implementing a product from Salesforce are the functionality on offer, moving to the cloud, and a lack of confidence in a previous CRM system.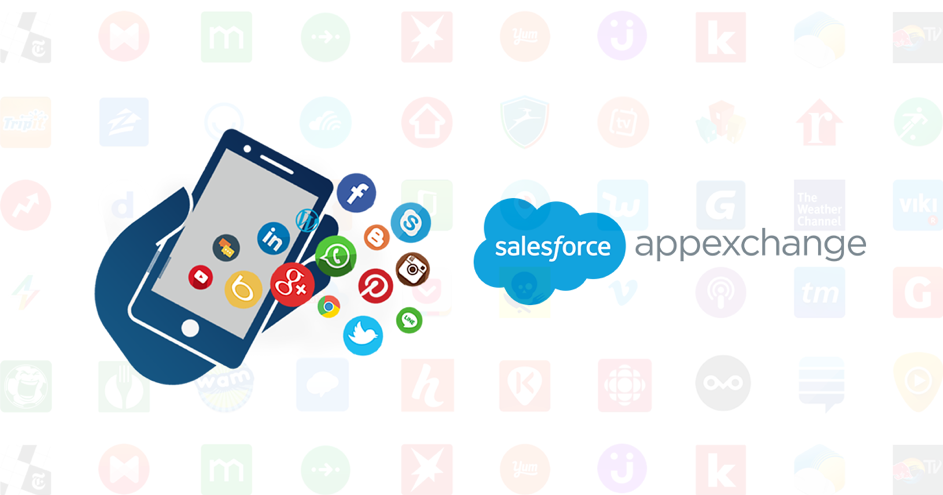 AppExchange
The AppExchange is one of the world's largest and leading business application marketplaces. A collection of apps and components adapted for Salesforce, businesses can browse and harness countless tools to help improve their capabilities. The greatest benefit of the Appexchange for startups is its accessibility; expansion of the platform is fairly straightforward with a number of free apps on the marketplace.
The AppExchange works much like the Apple or Google Play Store, where users can download and install apps with the benefit of customer ratings and reviews. You can also download free and paid apps, making it more appealing to a range of companies with varying budgets. Developers can submit their own apps too, allowing for a more open-source approach.
Best Salesforce Products for Startups
Salesforce's options are vast. Here are two highly-rated products we think meet the different needs that a startup may face:
Salesforce Sales Cloud
This is used for creating a team-wide, transparent sales process. Often a solid starting point, the Sales Cloud can be scaled to meet the needs of a growing startup. With many features to harness, including Einstein, the Sales Cloud can help you track leads, manage existing conversations with your customer base, and control overall communication both future and past.
Salesforce says its customers see a 32% improvement in win rate through Sales Cloud. Additionally, Sales Cloud can increase sales productivity by 40% and increase sales revenue by a spectacular 32%.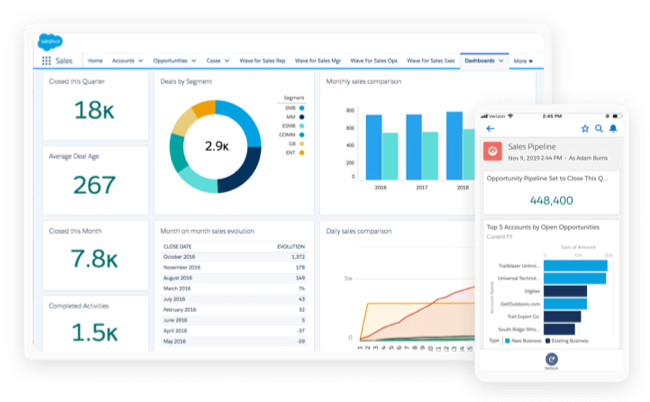 Salesforce Service Cloud
A CRM isn't always strictly about sales. Salesforce can also provide startups that manage a service for their customers with a tool for tracking communication and managing service operations. Customer experience is the foremost goal for a business offering customer support. Having the ability to tailor customer care to each individual can ultimately help to improve your service.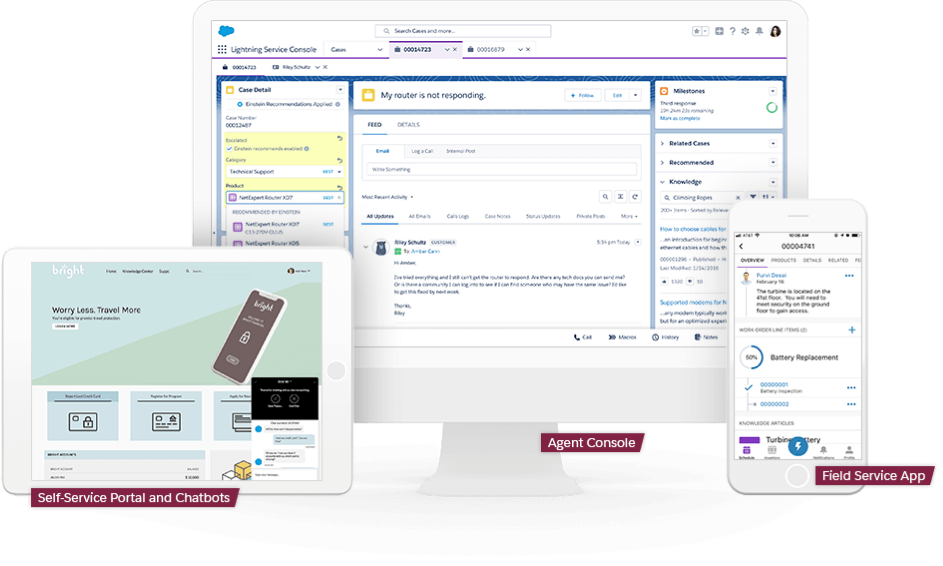 One of the highlights of the Service Cloud is the Communities feature. Communities helps to create portals where customers can communicate issues with each other to resolve queries whilst the forum is monitored and controlled by your team. This could save a significant amount of time and help build the reliability of your brand, making you even more accessible. If you want to learn more about Salesforce and the services it offers, you can click the Rapitek Blog link here.